Olive is a unique green shades that can be a perfect choice for interior walls. This beautiful shade not only bring the fresh natural charm into your home, but it can also embrace a sense of warmth and happiness. Thus, we love to use this color for any space where families gathers and spends a lot of time together, such as living room or dining room.
With a wide variety of olive green paint available, finding the right one for your interior walls can be a tricky task. Not only you need to find the one that capture the essence of your existing decor, but also choose an olive green paint shade that can resonate with your unique style and character.
In this article, we'll unravel the intricacies of choosing olive green paint, sharing your some of the best choice that you can use as a cheat sheet to find the ideal one that will adorns your walls and enriches your everyday living with a touch of natural charm.
Best Olive Green Paint Colors from Sherwin Williams and Benjamin Moore
Relentless Olive by Sherwin Williams
This can be the best option that perfectly capture the fresh warmth qualities of olive green. Relentless Olive by Sherwin Williams comes with strong yellow undertones, and that's why this color can easily infuse your space with fun and cheerful ambiance.
The deep earthy green hues of this color beautifully spread fresh natural charm, while also adding a hint of velvet luxurious vibe to your space.
---
Artichoke by Sherwin Williams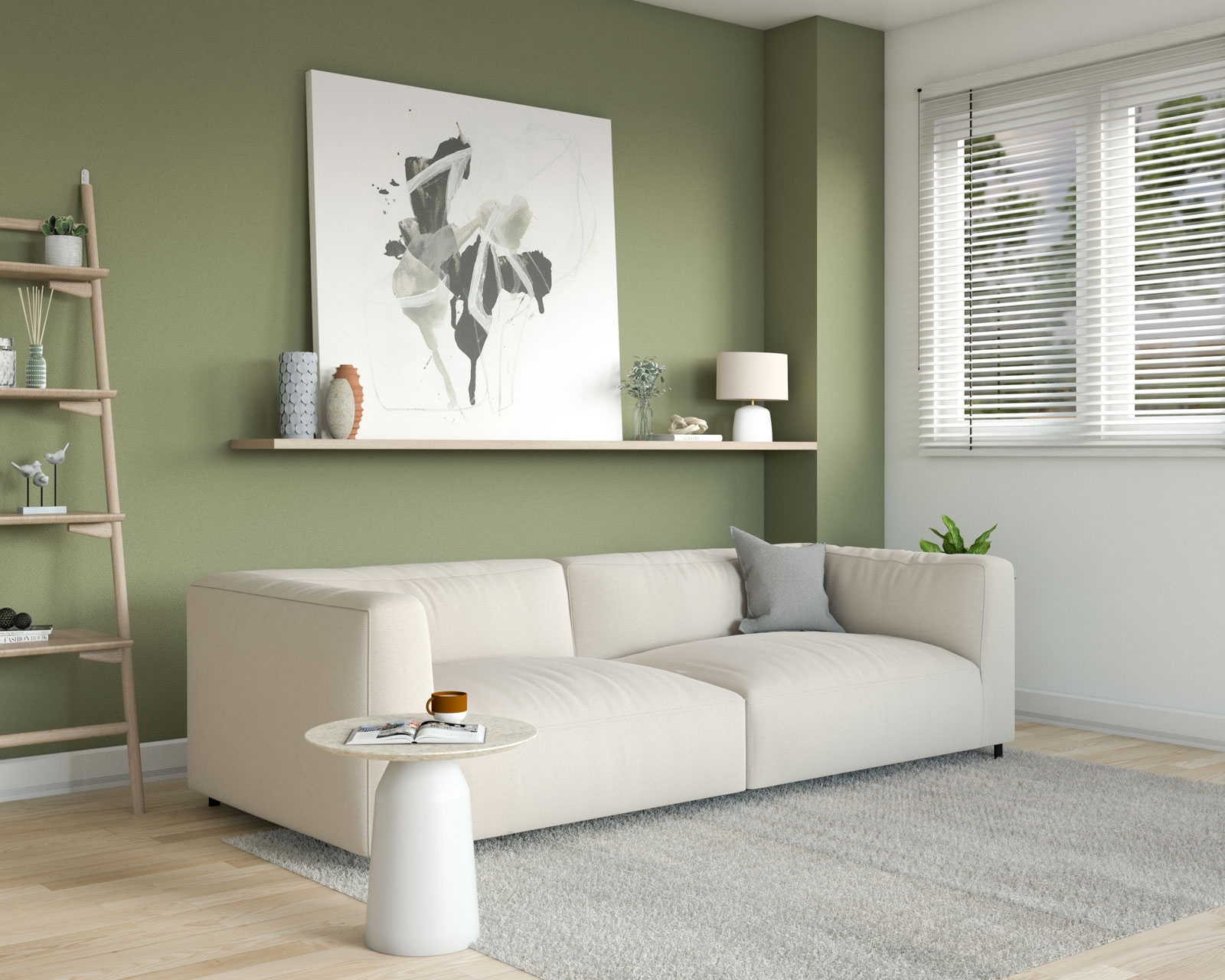 If prefer a more neutral olive, then you can try Artichoke by Sherwin Williams. This color perfectly marries the warm tones of yellow with cool gray undertones, creating a well-balanced and versatile olive shade that can easily complement any decor style and palettes.
---
Ripe Olive by Sherwin Williams
This is a bold olive paint that can be a great choice if you want to make a big, colorful statement to your interior space. With elegant blue-gray undertones, the Ripe Olive work best inside any modern contemporary style interior.
Using Rip Olive for your accent wall can offer a sophisticated visual that bring your design to the next level.
---
Baby Bok Choy by Sherwin Williams
On the other side, if you need a light and soft olive green paint, then you can try this Baby Bok Choy by Sherwin Williams. This color can infuse charm and calmness, while still evokes a sense of warmth as any typical olive green paint.
Based on our opinion, this color works best inside any room with classic, vintage, or bohemian style decor, but that doesn't mean that you can't explore any other options to find out the full potential of this beautiful shade.
---
Spanish Olive by Benjamin Moore
This soothing and calming color can be a great choice as the foundation of your interior, offering a richer and deeper character than the basic gray.
The Spanish Olive bring a perfect combo of soft warm tone and fresh pale green hue, infusing your space with a simple yet aesthetic visual.
---
Martini Olive by Benjamin Moore
This color come with stronger yellow than green, thus it can be an ideal choice to lift up the mood of your interior space, while still reminiscent the natural beauty from the lush outdoor landscape.
The Martini Olive from Benjamin Moore can also becomes a great choice to bring a pop of color, creating a more fun and cheerful environment.
---
Tate Olive by Benjamin Moore
For you who need a more neutral olive green option, then this can be a perfect option for you. Tate Olive by Benjamin Moore had a strong gray undertones, make it not only looks neutral, but also very versatile.
Thus, this color can easily complement any design schemes and color palette.
---
Dark Olive by Benjamin Moore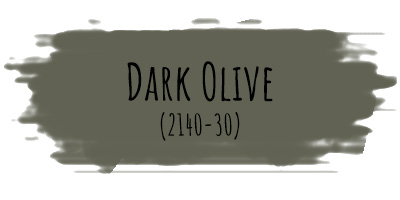 We love to use this dark, muted green hues to bring a perfect combination of bold elegance and earthiness, resulting in a sophisticated and modern environment.
This color can easily stand out against any other shades, thus it can be a great option for a rich focal point that will capture everyone's attention.