Green and gray is an excellent duo in interior design world. The fresh and natural beauty of green provide relaxing and tranquil senses to the room, while gray adding a sense of elegance, creating a well-balanced ambiance.
However, with so many different variant of green, choosing the right green shades that can seamlessly blend with gray can be a challenging task. There are many different variable that you need to consider in order to get the perfect shade of green that harmonize beautifully with gray.
In this post, our interior designers will share with you some awesome green shades that can easily blend with gray.
8 Best Green Shades That Goes with Gray
Sage
Since sage is a balance mix of light green and gray undertones, this shade will blend effortlessly with gray, while still gives enough green hues for a rich and colorful looks.
Another advantages of using sage is that this shade offers plenty of neutrality and versatility, so it not only can fit in easily inside any color palette, but also can be used in almost any kind of interior design style.
---
Pistachio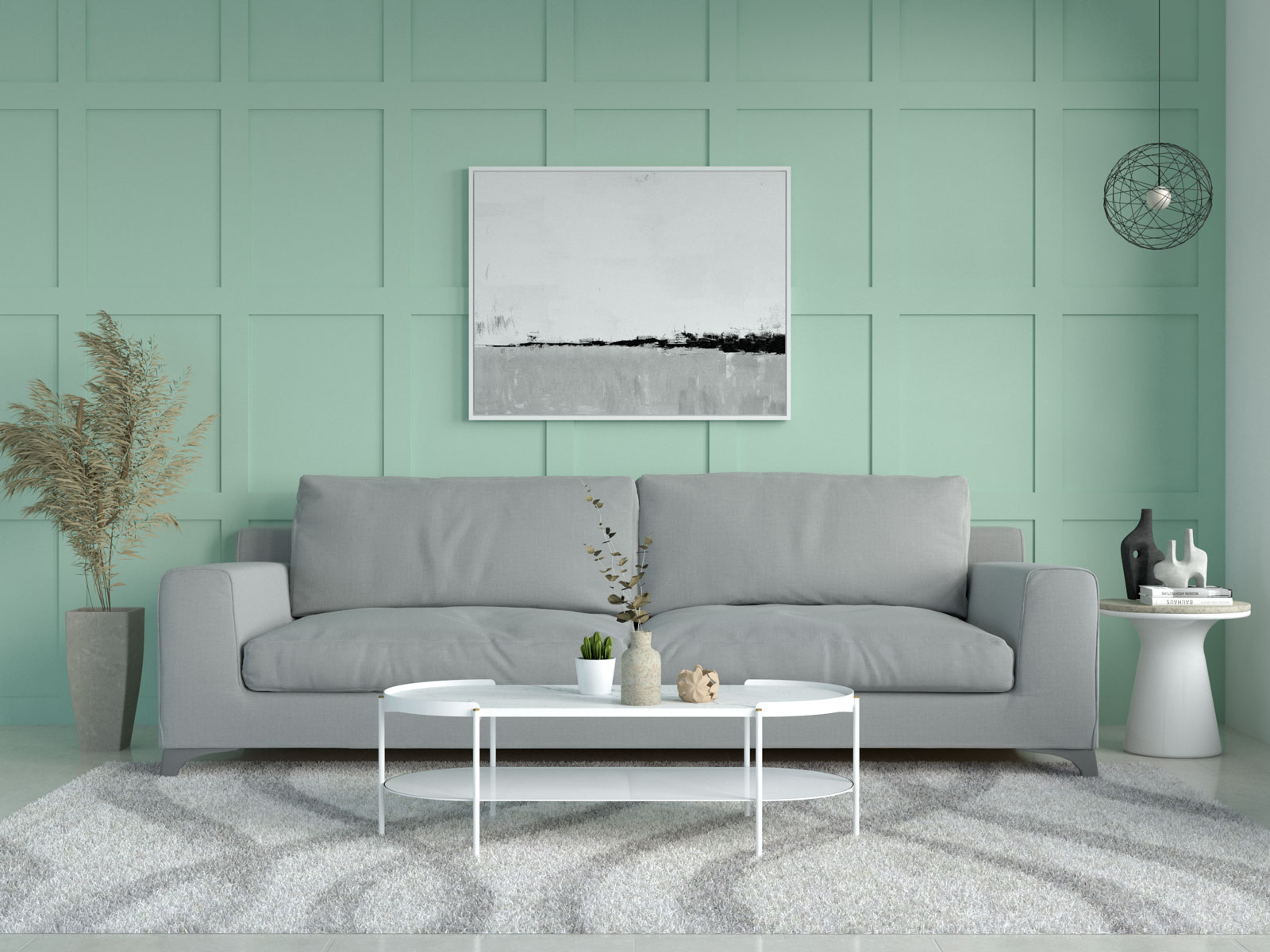 If you need a stronger green but still looks calm and neutral to blend with gray elements, then you can try using pistachio. At first, this shade looks pretty similar to mint green, but it offers a deeper gray undertones.
This pale green shades can be a perfect choice if you want a calming and peaceful vibe inside your home.
---
Green Tint
This shade is a beautiful combination of white with some green tint, providing a sleek and clean appeal while still gives all the character of green.
And that's why green tint can be a great replacement to white, especially if you want a bright and light looks that still bring enough richness and natural beauty to your space.
---
Olive
Olive is a unique green shade that offers some warmth that most greens can't. The warmth of the olive lift up the cool-tone of gray, creates a well-balanced look.
Olive can also works well as an accent color inside gray-themed interior, giving some vibrant pop of color without overtake the elegance of your gray elements.
---
Pastel Green
With soft and delicate hue, pastel green can bring a sense of freshness and tranquility to the gray-themed interior. This can also becomes a great choice to adds a subtle pop of color without being overwhelming.
This combination can work really well inside any contemporary, Scandinavian, or vintage style interior.
---
Basil
If you are looking for a dark green shades to work with gray, then this is our favorite option. Basil is a bold and vibrant green that can easily makes a big statement wherever it's used.
Whenever you are using basil green for an accent wall or for your furnishings, they can stand out effortlessly against the neutral gray backdrop.
---
Pine Green
Another great dark green shades that you can try is pine green. It's a bit darker than the previous option, thus it can be a very strong and bold option to give your gray environment a dramatic yet natural contrast.
You can also use this shade to bring a beautiful velvety twist to your interior space.
---
Hunter Green
If you want a dark green shades that still had enough neutrality and gray undertones that can easily blend with gray, then this is surely the best option.
Hunter green also looks way calmer than any dark green shades, making it a perfect color choice for any modern contemporary style interior.