Camel leather couch is a perfect choice if you need to give a big statement to lift up your living room design. It's understated luxury bring a tale of sophistication and comfort, creating a stylish place to relax and unwind.
However, the unique color of this kind of couch comes with a real challenge: finding the right color schemes that can create a delicate harmony, while also complementing the beauty of the camel couch.
In this post, we will explore different color scheme possibilities that can works really well not only to complements your camel couch, but also elevates it's status as the centerpiece of your living space.
After reading this article, you'll be equipped with fresh ideas and inspiration to orchestrate a living space that flawlessly blend aesthetic and comfort.
7 Best Color Scheme for Camel Leather Couch
Black and White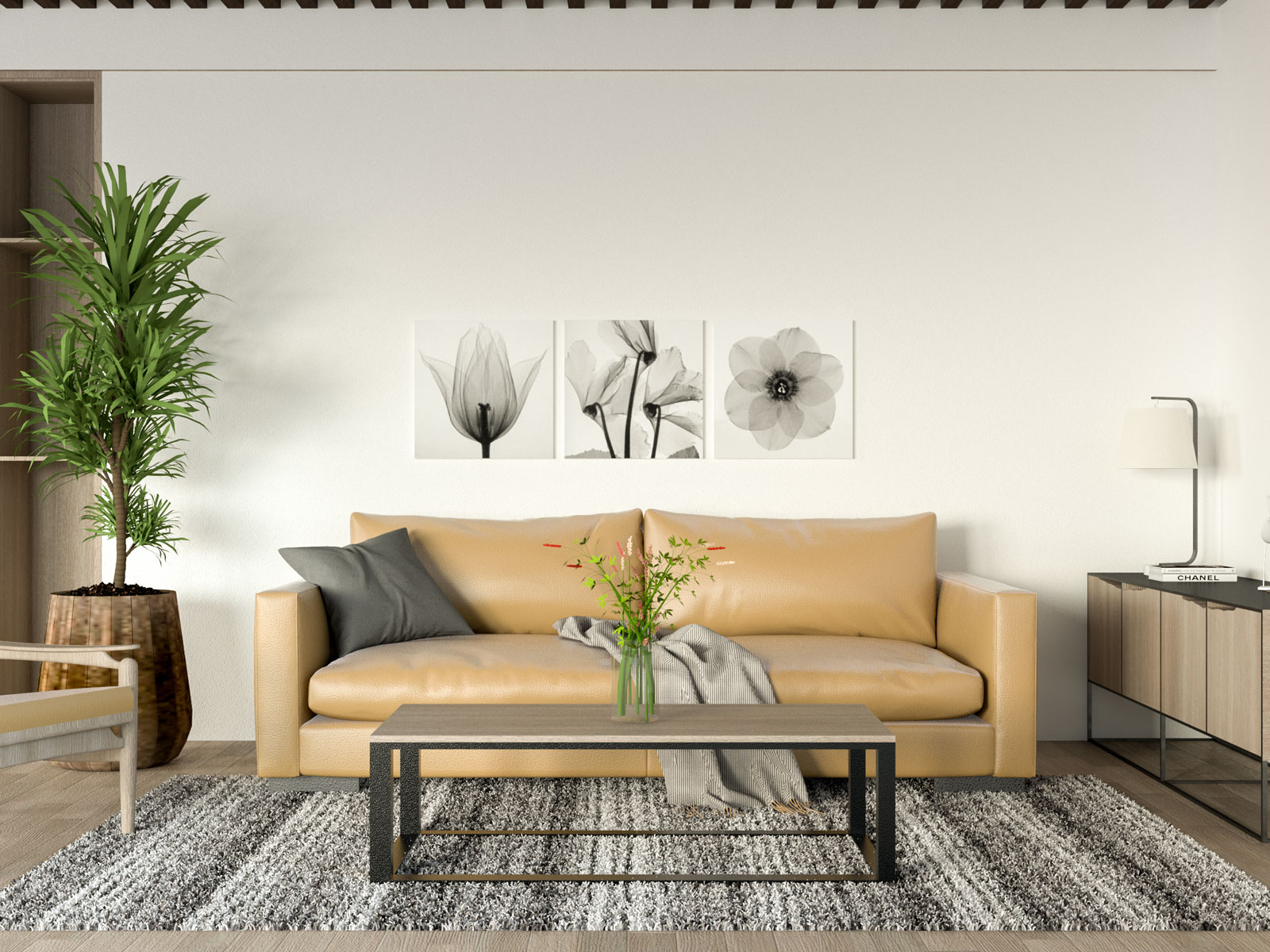 This is our favorite color palette when it comes to living room with camel couch. The monochromatic backdrop really helpful to amplifies the rich and warm tones of the couch, help making it the main focal point of the space.
The dynamic black and white also evokes some elegance and modernity, transforming the living room with sophistication.
---
Cream and Sage
With soft and neutral tones, the cream enhance the warmth of the camel couch, while the sage evokes fresh and relaxing vibe, crafting a delicate balance around the couch.
Furthermore, since it's surrounding by soft and subtle palette, the camel couch can easily pop and stand out, creating a big statement to lift up the visual aesthetic of your living space.
---
Gray and Muted Yellow
If you need to keep simplicity but at the same time give your space a pop of color, then this can be a great color palette. Gray acts as the calming backdrop that let the camel couch shine.
While the muted yellow comes with subtle pop of color, accentuate the couch and the entire living room without being overly vibrant.
---
Gray and Orange
Alternatively, if you need an even stronger accent, then you can try this combination. The orange accessories such as orange throw pillow or orange area rug add strong vibrant hues around the camel couch, but also keep a flawless harmony since they share a very similar tone and character.
This color palette strike a perfect blend of elegance and vibrancy, allowing the camel couch to exudes it's charming qualities.
---
Dark Olive and White
The deep and rich hues of dark olive is a perfect companion for camel couch, harmonize perfectly for a bold and velvet appeal.
Adding white element boost their aesthetic even more, making them a stunning centerpiece that take your living room to the next level.
---
Cream and Blue
If you want to enrich the camel couch with a beautiful contrasting hues, then you can try this option. The cream elements and camel leather go together creating a neutral and calming ambiance, while the blue accents infuses the space with a refreshing and tranquil vibe.
This combination resulting in an elegant and cozy interior space that exudes a sense of relaxation and style, crafting a perfect retreat for your families.
---
Gray and Dark Blue
Another great blue shades that can complement camel couch elegantly is dark blue or navy. This bold shade add depth and drama to the couch, creating a captivating and sophisticated look for your seating area.
Then, the gray elements works really well to neutralize the entire space, creating a well-balanced ambiance while still keep a stylish visual appearance throughout your living room.