Oak has been one of the most popular choice for kitchen cabinets for centuries, and today, it account for almost 25% of all cabinets sold in the United States. Beside it's sturdy and durability that can withstand years of wear and tear, oak also choosen by many homeowners for it's awesome color, texture, and grain.
Furthermore, it's versatility also plays a big role of its popularity. Oak cabinets can be used in almost anyd ecor scheme, from traditional vintage to a contemporary ones. With many variant of oak, from white oak to golden oak, you can easily choose the ones that will perfectly suit your kitchen style and design.
When using oak for kitchen cabinets, you may found out that selecting the right hardware colors can be a tricky task. Choosing the wrong ones can break the beauty of your oak, and that's why this part is really important.
Toda in this article, we will explore some of the various hardware choices that based on our experiences, can complement the oak cabinets and make your entire kitchen looks cohesive and visually appealing.
7 Best Hardware Colors for Oak Cabinets
Polished Nickel
Polished nickel hardware can be the best option when it comes to oak kitchen cabinets. It creates a subtle contrast between the warm undertones of the oak with the cool polished nickel elements, creating a well-balanced look.
The sleek awesome finish of the polished nickel knob or handles can add a touch of elegance to your kitchen without being too flashy.
---
Brass
For you who want to creates a glam classic style kitchen, then without any doubt, this is the best option. The warm golden tones of the brass will match beautifully with the natural warmth of the oak, creating a flawless and harmonious combination.
The brass hardware adding a twist of luxury to your wooden kitchen, creating a stylish and inviting appearance.
---
Rustic Black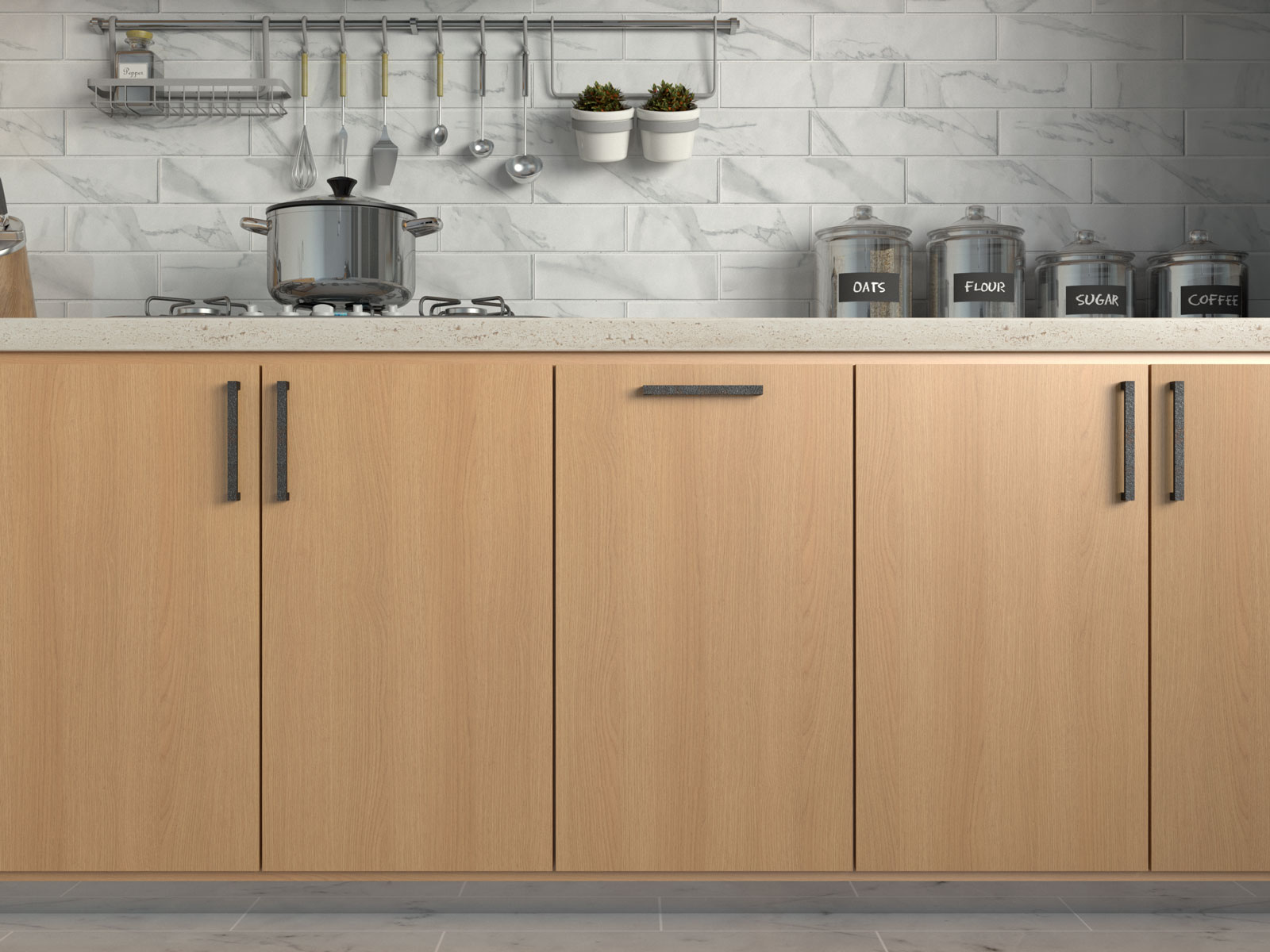 Using rustic black iron hardware is a great way to add character and personality to your kitchen cabinets. This bold option will looks great for a rustic, traditional style kitchen.
With some beautiful distressed effects, the black iron hardware add some unique artistic effects and help the entire cabinets to stand out.
---
Chrome Black
Another great black choices, but this time, it comes in a much cleaner and sleek appearances. The chrome black hardware creates a striking contrast against the warm natural tones of the oak wood, creating an elegant visual interest.
This will be a great option for a modern, minimalist, or contemporary style kitchen.
---
Gold
If you are using any oak wood that comes with a neutral color such as white oak, gold hardware can be an ideal pair to complete your kitchen.
The striking and vibrant looks of the gold hardware can lift up the cabinet appearance, while also adding luxurious, metallic twist to the cabinets.
This long-lasting combo is an excellent choice to make your entire kitchen look stunning and sophisticated.
---
Aluminum brushed
Brushed aluminum hardware has a matte and textured finish that not only bring a unique looks to the cabinets, but also adding some depth and dimension to your kitchen.
The modern sleek look of this kind of hardware will easily complement the natural hues of the oak, creating an aesthetically pleasing visual appearance.

This versatile choice can work with any kitchen design style and blend in with literally any color palette.
---
Modern Silver
If you want to upgrade your old oak cabinets, replacing the hardware using modern silver hardware can be the most easy and straightforward way to really make a big difference.
This kind of hardware will easily stand out against any kind of oak, from a neutral white oak to a vibrant golden oak.
With high reflective quality, the silver hardware can helps make your kitchen looks brighter and visually more spacious.