We're Affiliate
We hope you love the products we recommend! Just so you know, we may collect a share of sales or other compensation from the links on this page. Thank you if you use our links, we really appreciate it!
While some people may think that tan wall paint is out of style, lot of others still rely on this beautiful color to create a natural and warm interior spaces.
And honestly, we are thinking the same. Tan paint color still useful and can be used to follow the recent trend in interior design and decor – thanks to it's versatility.
In facts, Sherwin-Williams listed some tan shades in their Color Forecast for 2020.
That's mean, you don't have to worry if you have chosen this color as your wall paint color, as many homeowners and even interior designer still use this color in 2020 and beyond.
This neutral and earthy tone is very easy to use, as it can easily coordinate with another colors. Therefore, your job for choosing the furniture and decoration items can be much more easier.
The same goes for flooring. Unlike any other colors, tan can easily blend with almost any floor colors. However, from our experience, there are some flooring color that tend to works best with tan walls, and here they are :
Best Wood Floor Color that go with Tan Walls
1. Cream/Beige Wood Floor with Tan Walls
If you want to make your entire space look flawless, than cream or beige wood flooring is the best available options. The floor will look integrated thus will make your room seamless and pleasing to the eye.
However, finding cream real hardwood flooring often can be quite difficult as there aren't many wood comes with this color naturally. Alternatively, you can choose some artificial wood such as vinyl or laminate wood flooring.
---
2. Medium Natural Wood Flooring with Tan Walls
Combining different natural tone in one room can be a great options if you want to create a fresh looks while at the same time still keep your entire space feel soft and smooth. As you can see on the image above, the medium-tone natural wood flooring works perfectly with the tan walls to create a beautiful spaces that everyone would loved.
Using this natural wood floor also can bring a bit of traditional taste that will make your room feel cozy and homey.
---
3. Light Brown Hardwood Flooring with Tan Walls
Tan is a color family of brown. Hence, using another brown shade as the flooring alongside the tan walls can be a great options to create a seamless and integrated looks. To avoid a monotonous and boring looks, you can choose any brown shade that bring a bit of contrast.
---
4. Dark Brown Wood Flooring with Tan Walls
If you want to create a room with elegant and glamorous looks, than you can go with any dark wood flooring. To keep the floor and the tan walls relevant, we highly recommend that you go with dark brown flooring as the one that we used on the image above.
Using dark wood flooring also will make your wall stand out, and it's a perfect choice when you want to showcase your favorite wall decorations or wall art to be the main centerpiece of your room.
---
Best Tile Floor for Tan Walls
5. White Marble Tiles with Tan Walls
Tiles flooring has a lot more different color options rather than wood flooring, that's why choosing the perfect tile flooring color that go with tan walls can be a little bit trickier. But if you don't want to overcomplicate things, the most easy and simple solution is to go with white marble tile.
This versatile color can blend perfectly with almost any wall colors, including tan walls. The white marble tile and tan walls combination can create a simple yet elegant touch, and it's a perfect choice if you want to create any room using contemporary or minimalist style.
---
6. Cream Tile Floor with Tan Walls
If you want to create a monochromatic looks, than cream tile can be a perfect choice. Cream and tan looks quite similar, yet has a slightly different tone. And it's perfect to create a flawless looks while still had a bit of contrast to avoid the space feels boring.
When used with tan walls, cream tile will add more soft and warm ambient to the space, thus will make the entire space feel cozy. And this combination is perfect to be used in the room that you want to spend a lot of your time there, such as bedroom or living room.
---
7. Dark Brown Tile Floor with Tan Walls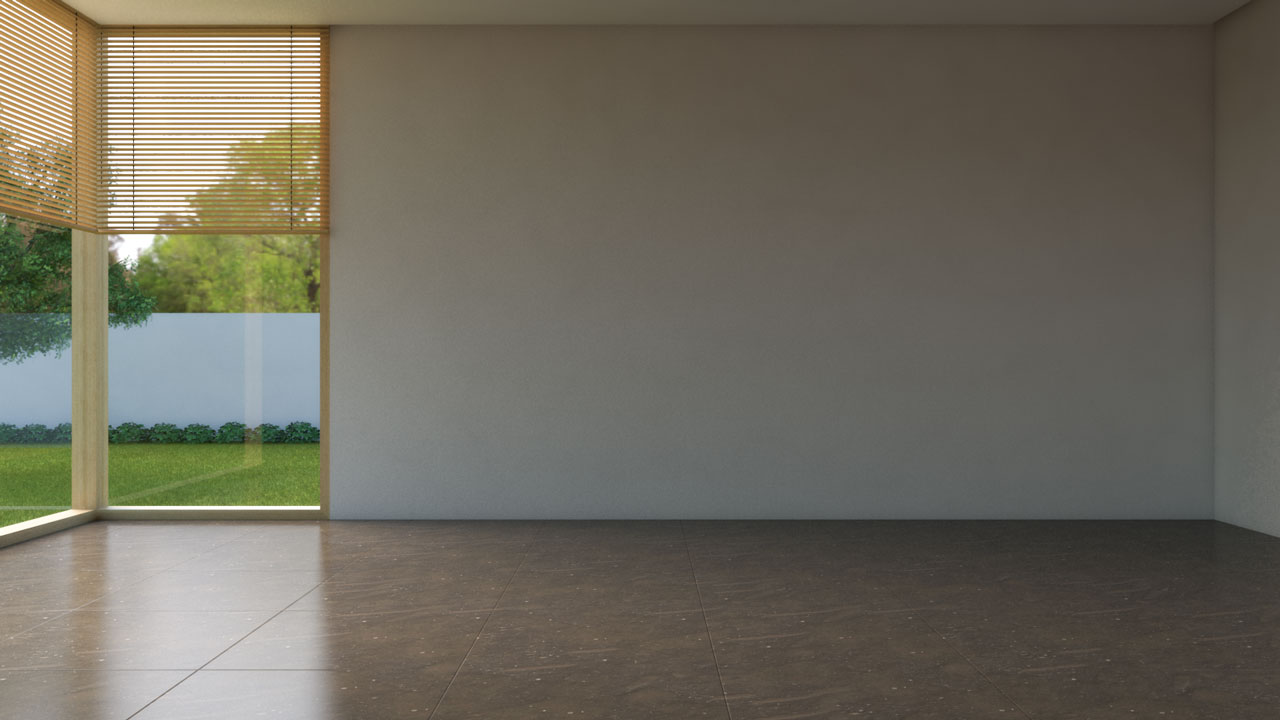 This dark flooring concept is similar with the previous one in the list, but this time we will use marble tile flooring rather than wood. Using dark brown marble flooring alongside with tan walls can create a glamorous and elegant spaces, and can be a perfect combinations especially if you want to create any modern or classical interior style.
---
8. Gray Tile Flooring with Tan Walls
As the same earthy colors, tan and gray can works together to create a fresh and natural looks that represent the nature. And that's why using a gray tile flooring can be a great options for any room with tan walls. The gray floor with bring a bit of cool vibe to help balance the warmth of the walls, thus will create a perfectly balanced space.
While any gray shade can still work great with tan, we prefer any light to medium shade of gray.
You Might Also Like :