Some people may say that the beige wall is outdated, but a lot of other people still admire this beautiful shade.
The beige wall can be a perfect choice for any room without sufficient natural lighting, as its brightness can help brighten and lighten up the entire room while still keeping the simple, neutral look.
Being an ultra-versatile is another reason for its popularity. Not only it can be used in almost any decor scheme, from classic to modern, but it can also blend easily with literally any color.
However, some colors tend to work better than others. Thus, we did an experiment to find out what are some best flooring colors for room with beige walls. And here in this post, we will share the results, stay tuned.
What Color Flooring Goes with Beige Walls?
White Flooring
Pairing white floors with beige walls can keep your space clean and sleek with a twist of comfy warmth. Whether it's white wood floor, white marble tile floor, or even white carpet flooring can provide similar gorgeous results.
To get an even better outcome with an additional flawless appearance, you can choose any flooring with off-white finishes rather than a pure white floor.
---
Cream Carpet Flooring
For you who want to keep the entire space looking perfectly cohesive and seamless, you can try choosing cream carpet to finish up your beige-painted room. Since both had a similar look, this combo works together in harmony to create a cozy warm space.
However, you may need to spice things up a bit by incorporating some contrasting elements inside the room to avoid boring, monotonous feels.
---
Light Wood Flooring
Another great alternative to achieve a flawless appearance for you who prefer any wooden floors is by choosing light wood such as light oak, maple, hickory, pine, or bamboo.
Those light wood floors had a unique warmth tone that will creates a welcoming and inviting ambiance to the entire room.
---
Gray Flooring
Since beige is a warm shade, sometimes you may need to counter it with cool elements to create a more balanced ambiance, and gray floor can be the perfect choice for this kind of job. Many different flooring options had gorgeous gray finishes, such as gray wood, gray laminate, gray marble tile, or gray stone tile.
Gray flooring can also be a perfectly neutral base for any furnishings colors, thus you will get a lot of versatility to choose whatever kind of furniture that you will add to those rooms.
---
Dark Wood Flooring
Some dark wooden floors, especially those which had some brown hue can works really well alongside the beige wall.
This is mainly caused by the similar hue between the wood and the beige, creating a beautiful cohesiveness while still providing plenty of contrasting effects to avoid your space looking monotonous.
---
Orange Flooring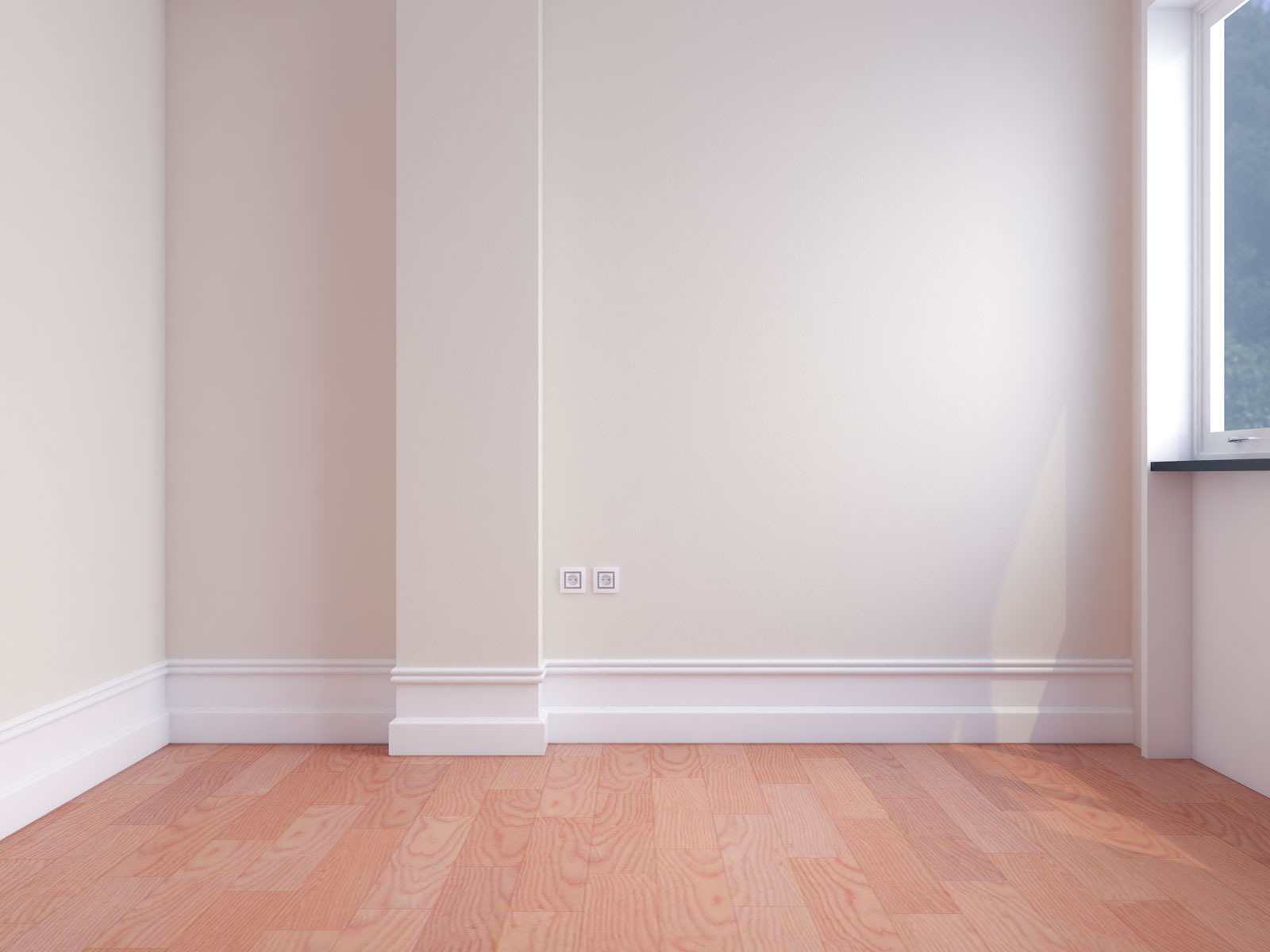 This may be not the most popular option, but based on our experience, any flooring with orange finishes or at least had some orange tint can blend beautifully with beige wall.
This pair can be used to bring some fun and energetic vibe, and that's why it can be a perfect choice for a family room or home office.
---
Check Out More Awesome Flooring Ideas