As one of the most popular paint brands in the world, Benjamin Moore had plenty of different white shades that make every homeowner and interior designer can easily choose the one that will perfectly fit their decorating style.
However, too many options can also lead to confusion and make it hard to decide. And things can get worse when it comes to the white paint colors, as most of them will look very similar when actually, they are quite different in terms of tone, vibe, and hues. Some white tend to be cool, while others may be warm. A lot of white paint had a yellow tone, but a bunch more had a grayish undertone.
To make things easier for you, we will try to help by compiling the 10 best Benjamin Moore white paint colors for any interior wall. So all you need to do is choose one from this list that will perfectly fit your needs, and use it to paint your interior walls beautifully.
So, let's get started.
10 Best White Paint Colors by Benjamin Moore
White Dove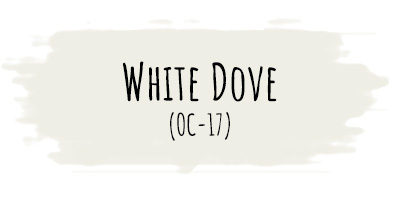 When it comes to warm white paint, this is arguably one of the best options provided by Benjamin Moore. Its beauty had been proved by a lot of designers and homeowners, thus making this paint one of the most popular white from Benjamin Moore collections.
Its soft, luminous looks make this paint a timeless choice that will never get out of style.
---
Chantilly Lace
Otherwise, if you are looking for any cool white paint for your interior wall, we highly recommend you go with this Chantilly Lace.
At first, it may look like a pure, plain white, but actually, it had a hint of blue and gray undertones that brings an elegant, modern twist. Thus, this Chantilly Lace can be a perfect wall paint option for any modern, contemporary interior.
---
Atrium White
Thank's to its pink and very light brown undertone, this Atrium White looks much very attractive and interesting. With a perfect amount of warmth, this paints is not overly creamy as other similar white that had too many warm tones.
Additionally, its slight hint of pink hues creates a beautiful richness to avoid your white painted walls looking boring.
---
Ballet White
For you who want a stronger and deeper white, then this may be a great option for you. With an intense brown and yellow tone, the Ballet White provides plenty of richness in natural, earthy looks.
Furthermore, painting your interior wall using this color will create a cozy, welcoming atmosphere that is rarely can be achieved by using any other whites.
---
Swiss Coffee
This gorgeous paint had just the right amount of yellow hue, making it have an ideal, well-balanced warm tone.
Additionally, with a hint of green of it, this paint color may bring a lot fresh and natural appearance, creating a warm, inviting, and refreshing space.
---
Pink Damask
If you are looking for any white paint that had a hint of pink, then this is the right choice for you. The Pink Damask combines a blush tone with a soft white, creating a unique effect that not only looks warm but also rich and sweet.
And unlike any other pink paint, we can safely say that this color is a gender-neutral choice, so it can easily fit into any room inside your home.
---
Silver Satin
For you who need white paint to complete your glam and luxurious interior, then you may try this one.
As it names, the paint had a silvery-white look that makes it looks elegant, while its light purple undertone brings a velvety look that will blend perfectly into any room with glamorous decor style.
---
Steam
This paint is one of the closest to pure white in Benjamin Moore collections but still added by some warm tone that avoid it from looking too stark and overly bright.
Thus, if you need white paint that looks simple without too much flavor and richness, then this may be a great option for you.
---
Parchment
Parchment is sit beautifully in the middle between warm white and light beige. Thus, if you need a lighter alternative to beige, but want a bit more colorful and intense looks than any warm white, then you can try this beautiful paint.
---
Cloud Cover
This is another great choice for many homeowners who are looking for any crisp and clean white paint, without using a boring pure white.
With barely touch of gray-blue, this color had a perfect balance between warm and cool tones, making it a versatile choice that can fit easily into almost any decor scheme.
---
Browse Similar Posts