So many research has proven that interior wall color can significantly impact the home value. Thus, if you are planning to selling your house in the near future, choosing the right wall paint color is very important to make sure that you maximize your home value.
Moreover, the wrong wall paint color can turn off potential buyer's interest and cost you a sale.
With the right interior wall color, you can creates a positive impression to your potential buyers, and make your home stand out in a crowded market.
In this article, our expert will share some of the best interior paint colors that had been proven can increase the value of your home.
What is The Best Paint Colors for Interior Walls That Can Increase Home Value?
Beige
Beige is not only a popular and timeless paint color, but it can also becomes a great option because of it's versatility, so your buyer can easily change the interior decorating style without repaint the beige walls.
This will make beige a safe and appealing choice for a wide range of buyers, thus can slightly impact your home value.
---
Blue-gray
Blue gray is one of the most popular blue shades in recent years. This color offers serenity and calmness, creating a relaxing atmosphere with some modern twist.
And that's why this color can be a perfect choice for bedroom or bathroom. Moreover, blue-gray can help creates airy feels, making any small rooms feel more spacious.
---
Greige
As a combination of gray and beige, greige is a modern choice that has become increasingly popular in recent years. It had the warmth of beige with modern and elegance of gray. It can be a great choice to complement any modern, contemporary interior style.
Furthermore, greige can be a safe option as it can easily blend with almost any other colors, giving the new owner of your home a huge flexibility to choose furnishings or decoration items.
---
Light Gray
This is a risk-free option that never goes out of style. Any kind of interior style, from traditional to modern can easily blend with light gray walls.
The light gray walls will be a neutral, versatile backdrop to let any other elements inside your home to shine.
---
Light Yellow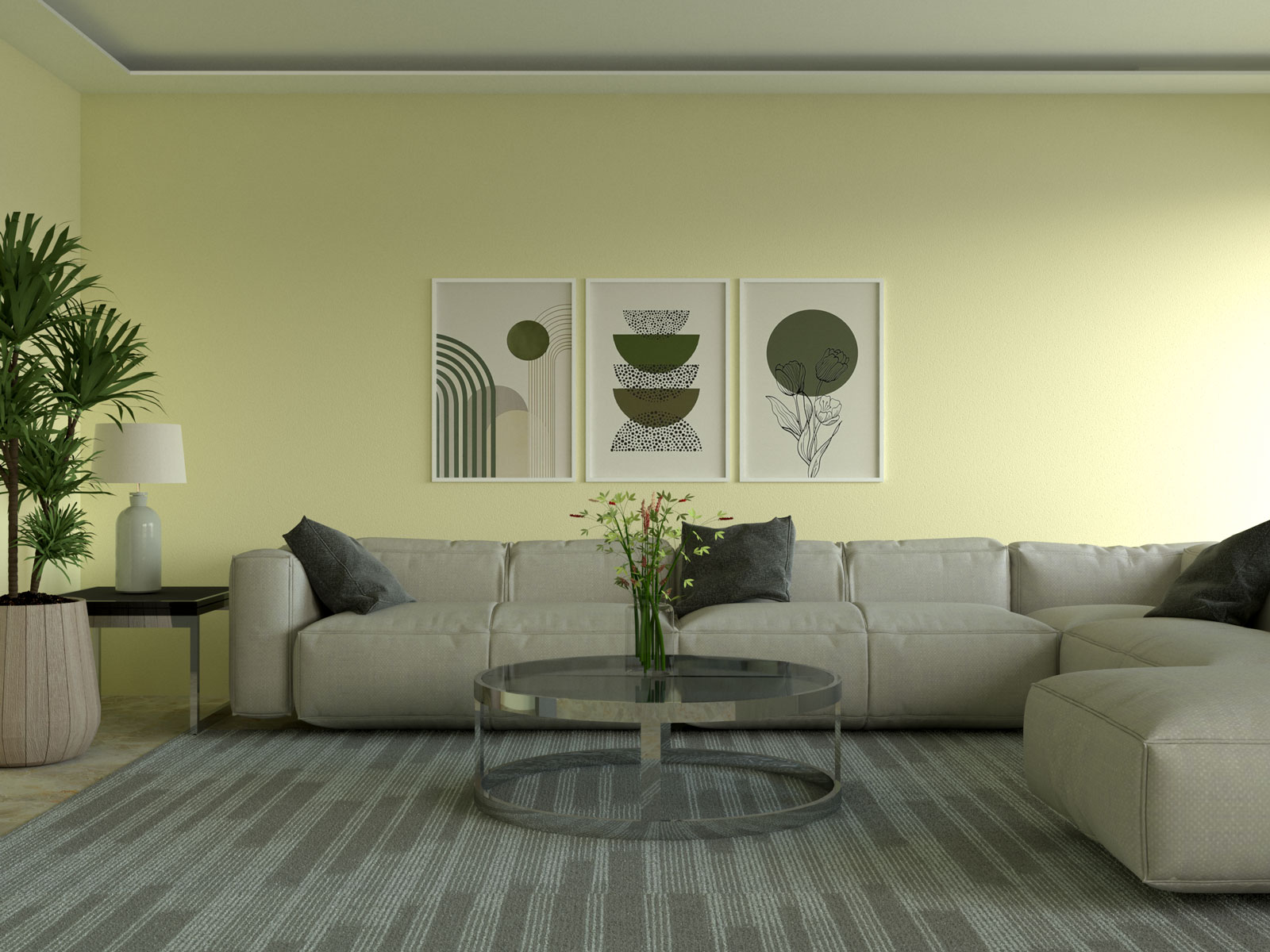 This can be a great choice if your interior lack of natural lighting. The warmth and vibrancy of light yellow walls can help make the space feel brighter, open, and more spacious.
Furthermore, light yellow wall can lift up the mood and creates cheerful, inviting ambiance to make everyone (include the potential buyers) feel comfortable inside your house.
---
Off-White
Another risk-free options that can target a wide range of buyers. Off-white is a great alternatives to a plain, pure white that offers some warmth to make your interior feel much more charming and interesting.
Off white walls also can makes your space feel clean, while at the same times gives fresh look and make it feel larger and more open. And as a neutral, it's easy for anyone to work with any room with off-white walls.
---
Olive Green
Olive green is a unique green shades that not only offers fresh and natural charm as any other greens, but it also comes with a hint of yellow undertones that evoke a strong warmth to creates a cozy atmosphere.
And this can be really helpful as it can make any potential buyers feel more comfortable.
However, since olive green is a tricky color, so you need to carefully choose the rest of colors inside your palette in order to make it work.
---
Sage
Alternatively, you can go with sage. This pale green shades can be a great choice for selling a house since it creates a tranquil and relaxing atmosphere, making everyone feel relaxed inside your home.
This color can work even better inside any bedroom or bathroom, where a sense of calm and serenity is desired.
---
Terracotta
If you want to make your home stand out compared to any other houses in the market, then you can try painting your interior walls with terracotta.
This color can easily pop and make the entire interior feel more inviting, without making overly vibrant looks as any other orange hues.
To create a well-balanced appearance, pair the terracotta walls with light, neutral elements such as white furnishings or light wood flooring.
---
Warm Brown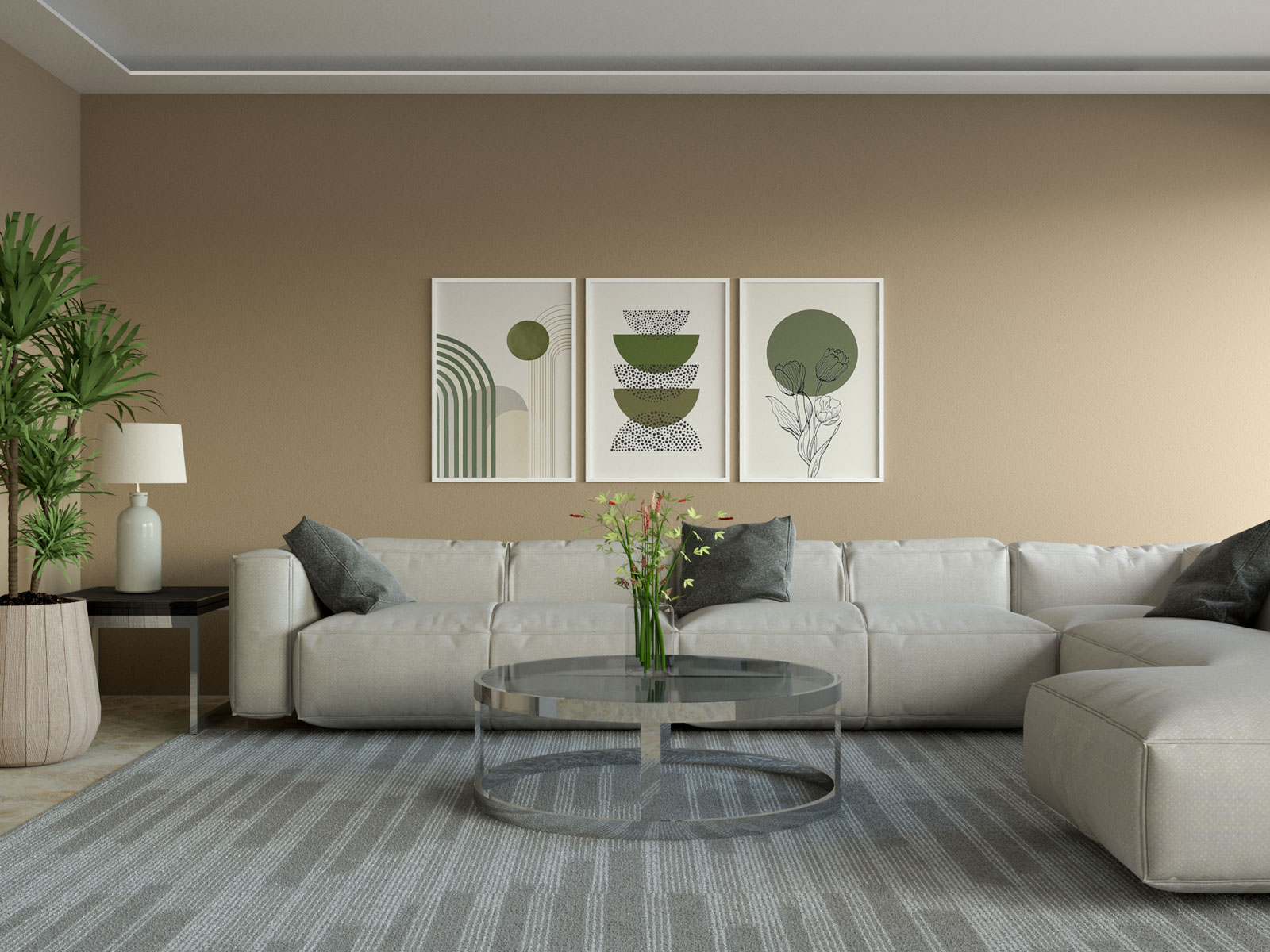 This option not only bring a rich, glam looks to your interior that can help increase the value, but at the same time it can create a comforting and cozy feels that makes everyone loves spending a lot of times inside your home.
For an even better looks, combine the warm brown with some gold, metallic elements to creates a stunning luxurious visual appearances.