Cherry is one of the richest and most vibrant wood, and that's why this reddish-brown wood is very popular as furnishings. With its unique colors and grains, cherry furniture can bring a very different visual appearance compared to other typical wood.
Moreover, cherry wood can be used in any kind of furnishings, whether it's classical design furniture or even a modern one. Thus, whatever style you want to achieve for your interior, cherry furnishings can easily fit and settle in.
However, although its gorgeous looks, cherry wood comes with one big problem: it's not as versatile as any other wood. While any wood with more neutral colors can blend easily with any color, the rich tone of cherry makes it hard to combine with other colors.
If you are planning to create a room with the majority of the furnishings using cherry wood, then we want to help you by showing some rug color ideas that can work well amongst those cherry items. And here they are :
Best Rug Colors for Cherry Furnishings
Brown
When it comes to wooden furniture, then brown is one of the best rugs that can easily blend with them. This is quite obvious as almost all types of wood had some brown hue in it, including the beautiful cherry wood.
By using a brown area rug, you can keep the flawless connections between the cherry furniture and the rug to create cohesive and seamless visual looks to the entire space.
---
Beige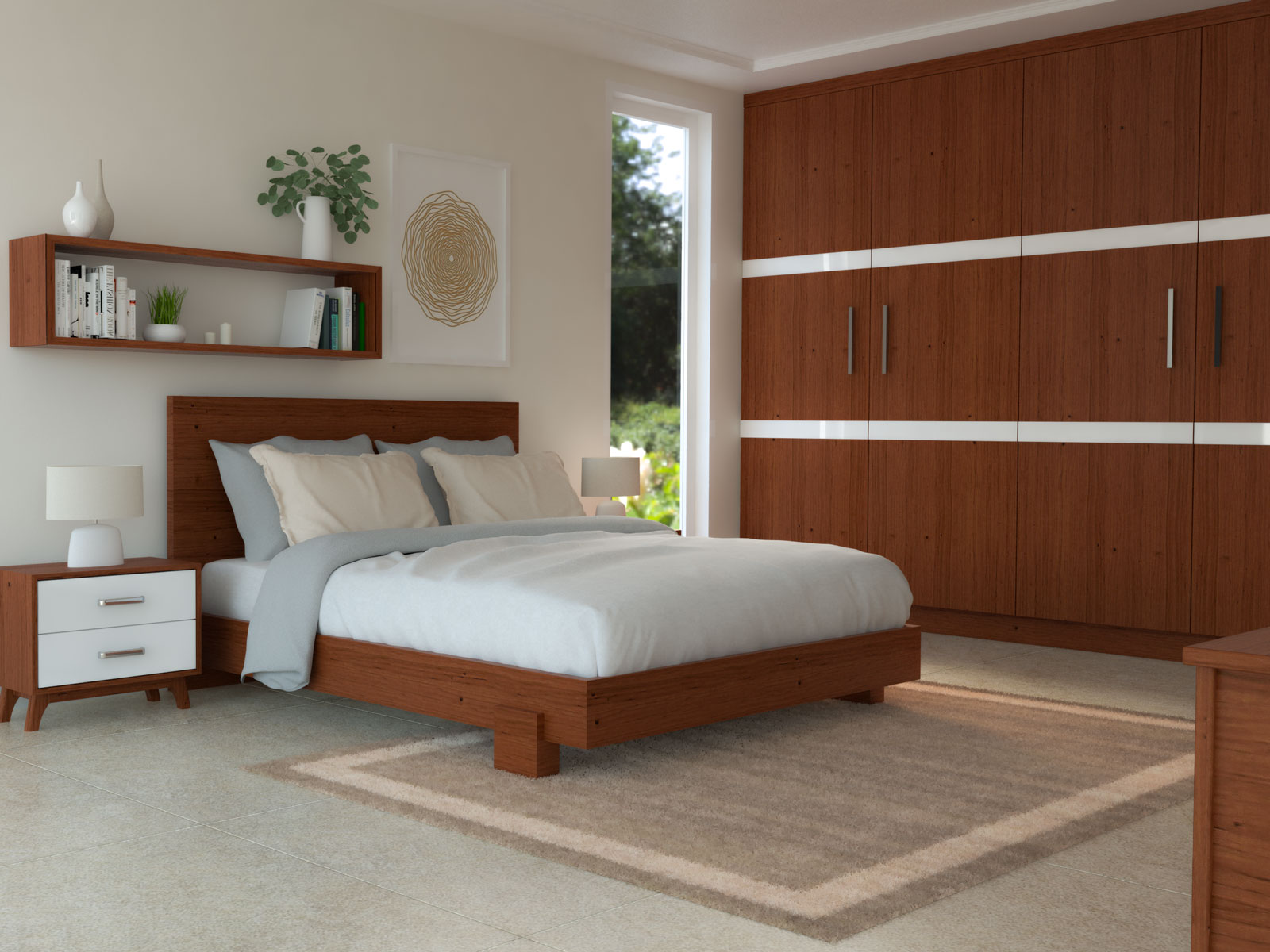 If brown seems too strong for you, then alternatively, you can go with the beige rug for your bedroom with cherry furniture. Beige still had some brown undertone that's become very essential to make it blend nicely with the cherry wood but comes in much lighter looks to create a beautiful and balanced contrast.
Additionally, you can use a beige rug to bring some comfy and welcoming looks to make your interior feel homier.
---
White
If you are choosing cherry furnishing that tends to have a deep and strong color, then it may be a good idea to tone it down a bit by using a light and neutral rug, and white is the best choice for this particular job.
Not only this white area rug can create a lighter ambient, but it can also help make all of the cherry furnishings stand out and confirm their status as the primary element for your room.
---
Red
One of the most unique features of any cherry wood is its reddish look. So, if you want to highlight and enhance it, the red rug is surely the best option for you.
Don't worry, we don't ask you to use a full plain red rug, as we know that it won't suit most homes. Instead, you can use any rug that had some red accent in it, such as the brown and red rug that we used in the example above.
---
Orange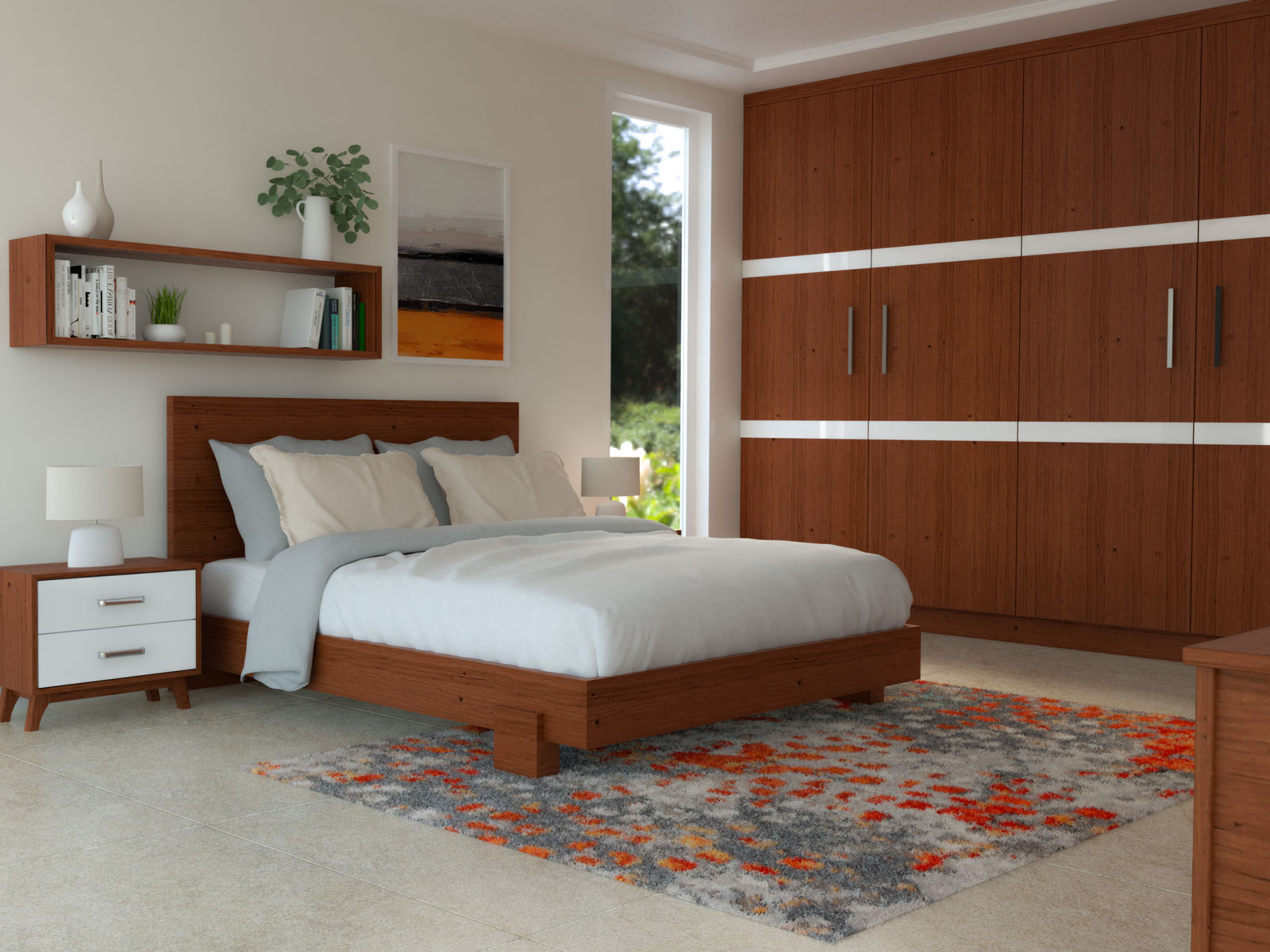 Orange is another color that can look very similar to any cherry wood, so you can use any orange rug to create a seamless visual appearance between all of your furniture and the rug.
Again, same with red, you can use any rug that had some orange accent in it. To get the best result, choose a rug that combines a neutral tone such as white or gray with some splash of orange.
---
Gray
The cherry wood can bring some warmth that can really be useful to create welcoming spaces. However, when you are using too much cherry furniture, it will become too much and too aggressive.
To solve this, you can calm it down a bit using a cool-toned rug such as gray. The gray rug can provide balanced looks that help make your entire space that full of cherry elements still look aesthetically pleasing.
Additionally, it can modernize a bit of the space to avoid your home looks too classic or even outdated.
---
Black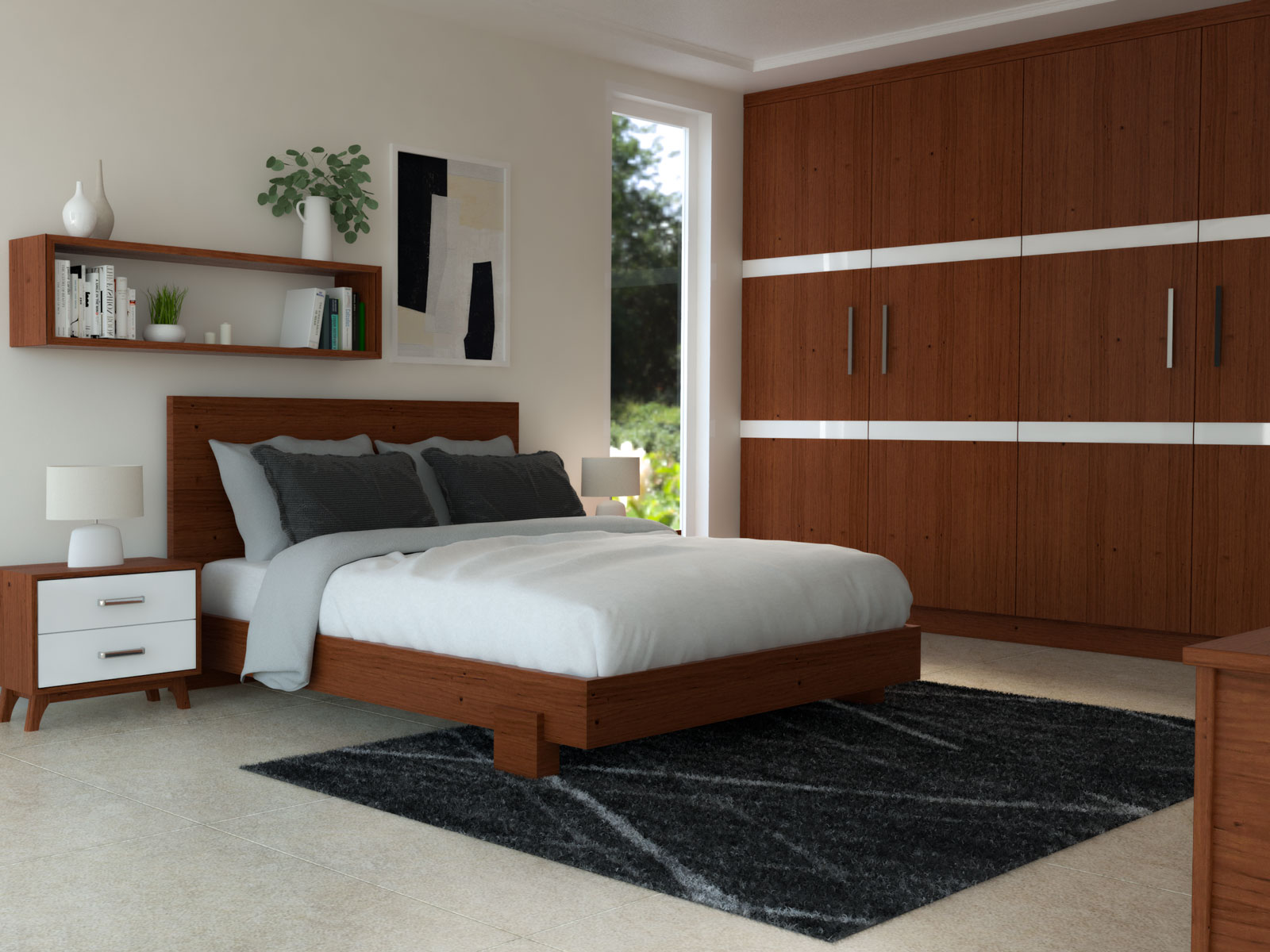 This is not a very popular choice, but based on our experience, can still look really well amongst cherry furniture. Especially, if you need a bold rug that can stand out and become the center of attention amongst the strong cherry furnishings.
That's said, only use the black rug for any spaces that had a lot of lighting. Avoid using it in any dark or small room.
---
Explore More Rug Color Ideas