While some people may prefer a bold and vibrant couch or sofa to make it the center of attention in their living room, some others prefer soft, neutral-looking ones to keep their living space feel calm and comfy. For the second approach, the beige couch seems to be the most popular option.
Not only the beige couch can easily blend into any decor style or color palette, but it can also provide a beautiful aesthetically pleasing look to the entire living room.
However, the beige couch or sofa won't be standing out as much as any stronger options do, and this can be a problem since the couch should be a statement piece for any living space.
Furthermore, a beige couch may tend to look a bit boring, outdated, and even monotonous.
To avoid those problems, you need to lift the beige couch by setting it up in the right environment. Pair the couch with perfect elements that not only make it stand out more but also make it looks much more attractive and appealing. And one essential element that can make a big impact on any couch is the wall behind it.
We have put together some awesome wall paint color ideas for a living room with a beige sofa to inspire you, and here they are :
10 Best Wall Colors for Living Room with Beige Couch
Warm White
White is the best background for most kinds of sofas. However, we've found out that warm-white paint seems to be a much better option than any plain, pure white.
This kind of white had a hint of yellow-brown hue that make it looks perfectly flawless against the beige couch, while still giving plenty of contrast to emphasize the appearance of the couch.
Our Favorite Warm White Paint: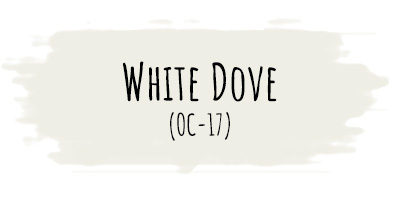 ---
White Gray
This is another awesome white option that based on our experience, works excellently alongside any beige couch.
Contrary to the previous choices, the white gray tends to have a cool tone that perfectly balances out the warmth of the beige couch, making it looks even more neutral.
Painting the wall behind the beige couch with white gray also adds a touch of an elegant modern twist to the couch and the entire living room.
Our Favorite White-gray Paint:
---
Tea Green
Tea green is not the most popular shade of green. But when it comes to any room with a beige couch, this kind of green may be the best option compared to other more popular green shades.
The tea green paint comes with a slight yellow hue, making it looks bright and warm, and this vibe is going in the same direction as the ambiance of any beige couch.
Furthermore, the fresh, vibrant looks of this paint create a unique contrast to enrich and enliven the entire seating area.
Our Favorite Tea Green Paint:
---
Olive Green
If you prefer any darker or much more neutral green shades, then you can try using olive green paint. As you can see in the image above, the combination of olive green walls and the beige couch looks perfectly flawless even though they come in a very different hue.
Both the walls and the couch spread plenty of warmth to create a welcoming and inviting vibe.
Moreover, the olive green walls bring a lot of earthy, natural ambiance that will easily refresh the looks of any uninviting beige couch.
Our Favorite Olive Green Paint:
---
Warm Gray
Let's go back to the neutral options. Warm gray or some people may refer to it as greige, is an awesome paint that mixes gray and beige beautifully to create a modern version of beige.
Obviously, as it had a strong beige base, this paint color can easily create a seamless, harmonious look when used alongside the beige couch.
And thank's to its gray undertone, the warm gray still provides enough contrast to avoid the monotonous looks that often occur when using the typical beige paint.
Our Favorite Warm Gray Paint:
---
Light Pale Yellow
Some beige couches may have a slight yellow hint, and that's the reason why pairing the beige couch and yellow walls can look amazing. For a softer and calmer option, you can choose a very light, pale yellow paint.
This kind of yellow had a very subtle look and won't be bringing the overly striking appearance as most yellow does. Hence, you can still get the neutral looks for your living space, while at the same time having a beige couch that looks fun and inviting.
Our Favorite Pale Yellow Paint:
---
Medium Yellow
Anyway, if you prefer any darker yellow to create a strong and vibrant sunshine look in your living space, you can opt for any medium-toned yellow.
This also can be a great option if you want to create an accent wall behind your beige couch, as the yellow wall will easily accentuate and lift the mood for the entire space.
Our Favorite Medium Yellow Paint:
---
Blue Gray
At first, combining blue and beige seems like an easy task, but actually, it doesn't. When it comes to wall paint color for the living room with the beige couch, most blue shades don't work well.
However, if you are a fan of blue, don't worry, there are still a few options that can still look pretty well, like this blue-gray. Unlike most blue shades, the blue-gray had plenty of neutrality that is essential to keep their blend with the beige couch.
Furthermore, the blue-gray walls can help to calm down the beige couch and make it feel a bit more cozy and serene.
Our Favorite Blue Gray Paint:
---
Mint
The main reason why mint walls with beige couches look awesome is that both of them share a similar soft and subtle appeal, creating an aesthetically pleasing look with different layers of hue.
This mint shade can also becomes a great option for you who want to make your living room with a beige sofa a perfectly peaceful and relaxing space.
Our Favorite Mint Paint: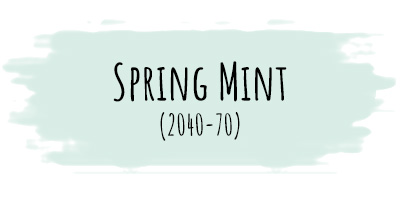 ---
Charcoal
For you who want to make your beige sofa stand out and becomes the centerpiece of your living room, then this is the best option.
The dark gray or charcoal wall works perfectly as a base to unleash and enhance the brightness of the beige couch, making it looks stronger and more intense.
However, please be careful when using this kind of dark paint color for your wall, and make sure you had plenty of natural lighting to avoid the entire space looking dark and gloomy.
Our Favorite Charcoal Paint:
---
Browse More Wall Paint Color Ideas