No colors work better than green when it comes to transforming the bedroom into a serene sanctuary. The soothing embrace of this nature's favorite color has the magic to lower stress levels and foster a sense of tranquility, making it a perfect addition to any bedroom color palette.
Yet, amidst the wide spectrum of green available, selecting the right one for your bedroom can pose a challenge.
In this article, we'll guide you through the verdant landscape of green paint color options, and explore some exceptional choices that can help you transform your bedroom into a peaceful retreat.
Best Green Paint Colors from Sherwin Williams for Bedroom Walls
1. Rainwashed by Sherwin Williams
Rainwashed by Sherwin Williams is a great choice if you are still unsure whether to go with white or green for your bedroom walls. This very light green provides purity and cleanliness as white but comes with a hint of cool green that will evoke a fresh natural ambiance to the bedroom.
This soothing green shade will be a perfect choice for you who want to create a serene and relaxing bedroom, where you can rest and unwind after a busy, stressful day.
---
2. Retreat by Sherwin Williams
Sage is a new trend in the interior design world, and Retreat is a great sage hue from Sherwin Williams that will bring a calming and soothing ambiance to your space.
With strong gray undertones that produce neutrality and versatility, Retreat can work really well in any bedroom style, from contemporary to traditional.
---
3. Succulent by Sherwin Williams
Another great muted green choice from Sherwin Williams. Succulent perfectly balanced a perfect amount of cool and warm tones, creating a well-balanced aesthetic that spreads both serene and calming vibes.
Succulent painted walls can become a fresh backdrop, that enhances all of the elements in front of it, such as the headboards, wall art, or bedroom furniture.
---
4. Cascades by Sherwin Williams
This dark paint beautifully combines deep green hues with blue undertones, creating a rich and unique character that makes it an interesting choice for bedroom walls.
However, since Cascade had a relatively dark tone, using it only for an accent wall may be a much more reasonable choice than using it for the entire bedroom walls.
---
Best Green Paint Colors from Benjamin Moore for Bedroom Walls
5. Snow Angel by Benjamin Moore
This bright white with a hint of cool-green undertones can be a sleek and clean foundation, allowing all of your bedroom elements to shine.
This paint color works even better if you are using plenty of natural materials inside your bedroom, such as wood or greenery, creating a soothing nature-inspired bedroom.
---
6. Saybrook Sage by Benjamin Moore
Saybrook Sage is a well-balanced sage green paint from Benjamin Moore. It had enough warmth to craft an inviting and welcoming bedroom, while still providing calmness and elegance.
Moreover, Saybrook Sage can evoke a sense of serenity that can help you achieve a peaceful bedroom atmosphere conducive to restful sleep.
---
7. Dark Olive by Benjamin Moore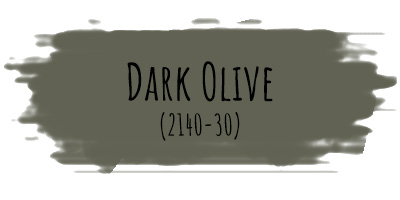 Dark Olive by Benjamin Moore instantly exudes warmth and coziness, making it a perfect choice for you who want to transform your bedroom into a cocoon-like retreat.
The timeless elegance of dark olive making sure that it can adapt to changing interior design trends, maintains a stylish look for years to come.
---
8. Hunter Green by Benjamin Moore
With a luxurious, velvety look, Hunter Green by Benjamin Moore can easily transform any bedroom into a lavish sanctuary, while still evoking both fresh and comforting ambiance.
This jewel-tone paint carries a bold yet calming effect, reminiscent of lush forests and natural landscapes, an ideal choice for a serene sleep environment.