Maple is one of the most popular hardwoods in the US when it comes to flooring. Thank's to the maple trees that grow quickly compared to any other trees, the price of this wood is relatively stable and quite affordable.
In terms of visual appearance, this wood has unique looks that blend its beautiful colors with its smooth and glamorous grain. No wonder, this kind of wood can be used in almost any interior style, from traditional to contemporary modern style.
Moreover, maple flooring has a decent amount of reflectivity that can be very useful to optimize daylight, especially for any dark or small rooms.
However, combining maple flooring with other colors can be a tricky job. This is mainly because this gorgeous wood can have multiple colors, tones, and hues in one piece of wood. So it can be really challenging to find the perfect match that can complement this flooring, especially for other large elements inside a room such as walls.
If you faced similar problems, don't worry. In this article, we will give you some wall color ideas that can blend nicely with maple flooring. And here they are :
What Color Wall Goes with Maple Flooring?
White Wall
If you prefer any interior style that leans towards modern or minimalist, such as modern Scandinavian, mid-century modern, or contemporary, then the combination of white walls with maple floors can be a perfect natural base to create an amazing room.
The sleek, subdued look of the maple flooring will blend perfectly with the clean and crisp white wall to bring eye-catching looks. Using plain white walls can also make the flooring stand out with its smooth and glamorous look.
---
Cream Wall
To create a seamless connection between the walls and the floors, cream surely can be the best option. This simple shade had a bit of yellow tone that will match the same tone of the maple floors, creating a warm and welcoming ambient to the entire room.
We love to use this combination especially for any room that needs some joy and fun vibe, such as the living room or dining room.
---
Natural Tan Wall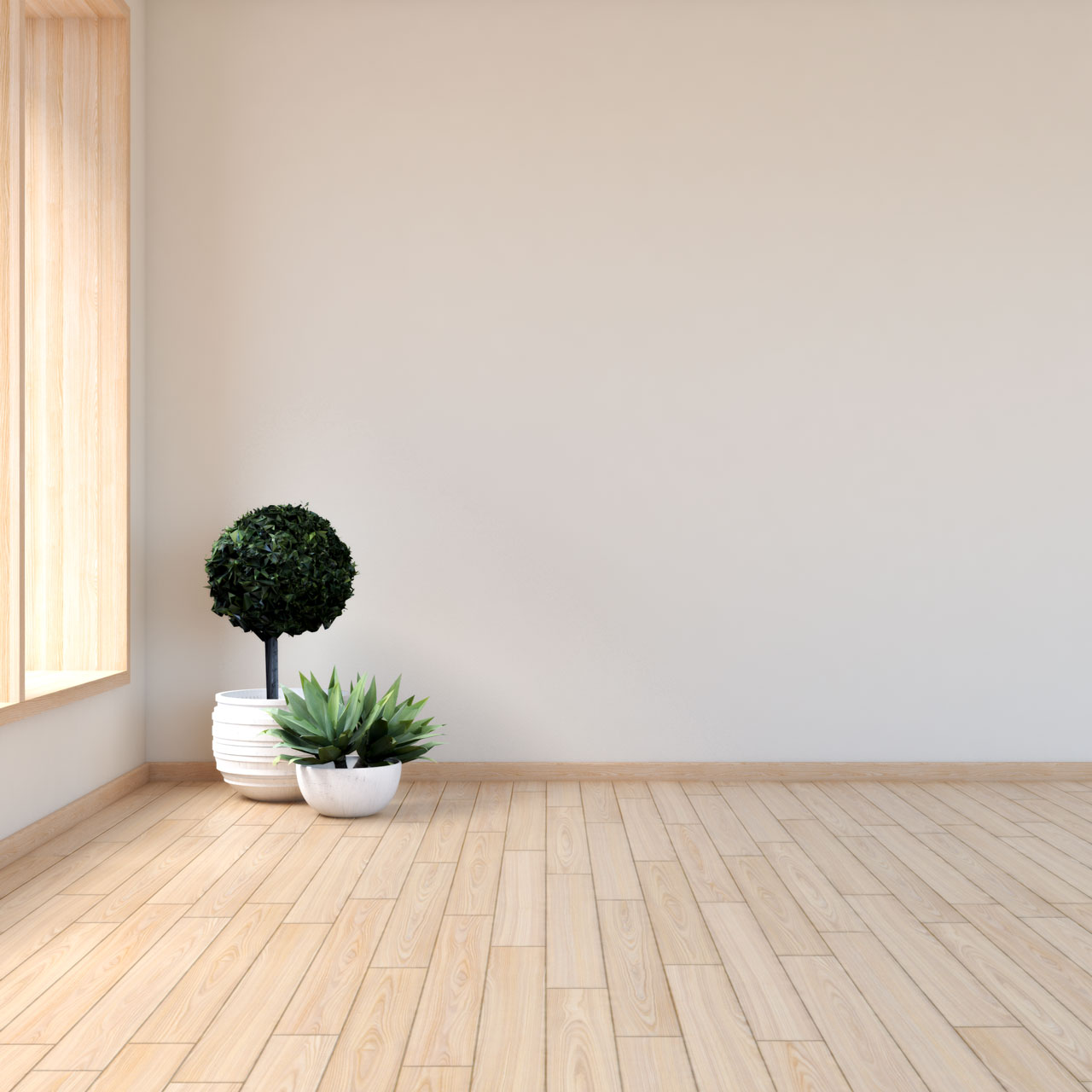 If you need the wall colors that can bring similar effects with cream, but in a more elegant and modern look, then this shade can be the best alternatives.
As you can see in the picture above, the natural tan walls blend beautifully with the maple floors in a calming and elegant style.
---
Light Gray Wall
Light gray is another great alternatives. This kind of wall can provide some cool tone that will help balance out the warm vibe of the floors, creating a perfectly balanced ambient.
The light gray walls surely will bring some elegance that can be a perfect choice for any decor style that goes in a more modern direction, but at the same time will still keep the charm and natural beauty of the maple flooring.
---
Light Brown Wall
For a bit bolder choice, we highly suggest this gorgeous light brown color for your walls. With similar tones as the floors, this brown wall surely can create perfectly harmonious connections with the flooring.
Moreover, its earthy looks bring an even more seamless appearance. If you are looking for the wall colors for a large-sized room, then we highly recommend this one.
---
Light Yellow Wall
Any light, pale, or muted yellow can be a perfect wall colors for room with maple flooring, especially if you want to create any room that can stimulate happy and joyful emotions while still keep the flawless visual appearance.
---
Yellow Wall
This option surely not for everyone, but we still listed it here as it can still be a great option for certain conditions. For example, you can use yellow for an accent wall for your room. This color can also be a great choice if you want to create a classic, traditional, or tropical interior style.
To get the perfect results, you can mix up this setting using some furnishings that had a neutral tone such as the white couch or gray area rug.