We're Affiliate
We hope you love the products we recommend! Just so you know, we may collect a share of sales or other compensation from the links on this page. Thank you if you use our links, we really appreciate it!
Blue is everyone's favorite, this color bringing cool and soothing ambience into any room, especially when used as the wall paint color. This flexible color can be used in almost any interior design style.
Another advantage of using blue wall paint is that this color is relatively easy to be paired with any other furniture colors.
But when it comes to flooring, it will became a lot more tricky. Finding a perfect floor color that go with blue walls can be a quite challenging tasks. Match it with the wrong floor color, and your blue walls will looks a bit awkward and unpleasing.
If you are planning to remodel your room and will use blue as your wall paint colors, here in this article we will try to help you by recommending the best floor color that will perfectly match with your blue walls. This recommendation are based on our experiment trying a lot of different flooring color to find the best ones, and here they are :
Wood Flooring Colors that go with Blue Walls
1. Light Gray Wood Flooring
If you want to go with wood flooring for your room with blue walls, we highly recommend any light gray colored wood. In our opinion, this is the best choice to go with blue walls.
While most of the wood flooring had some brown tones that is quite difficult to complement the blue walls, this one is quite different. As one of the most neutral wood color, any light gray wood flooring can go well with almost any blue shade wall paint – from light blue to dark ones.
---
2. Gray Hardwood Floor
Another shade of gray that can beautifully paired with blue walls is medium-gray tone wood. This wood floor is perfect choice rather than the lighter ones especially if you want to make your space looks a bit more elegant and luxurious.
But unfortunately, this gray wood flooring is only works great with any walls with medium to dark shades of blue, and if you are using a light or sky blue color for your walls, than light gray wood should be your first choice.
---
3. Cream Wood Flooring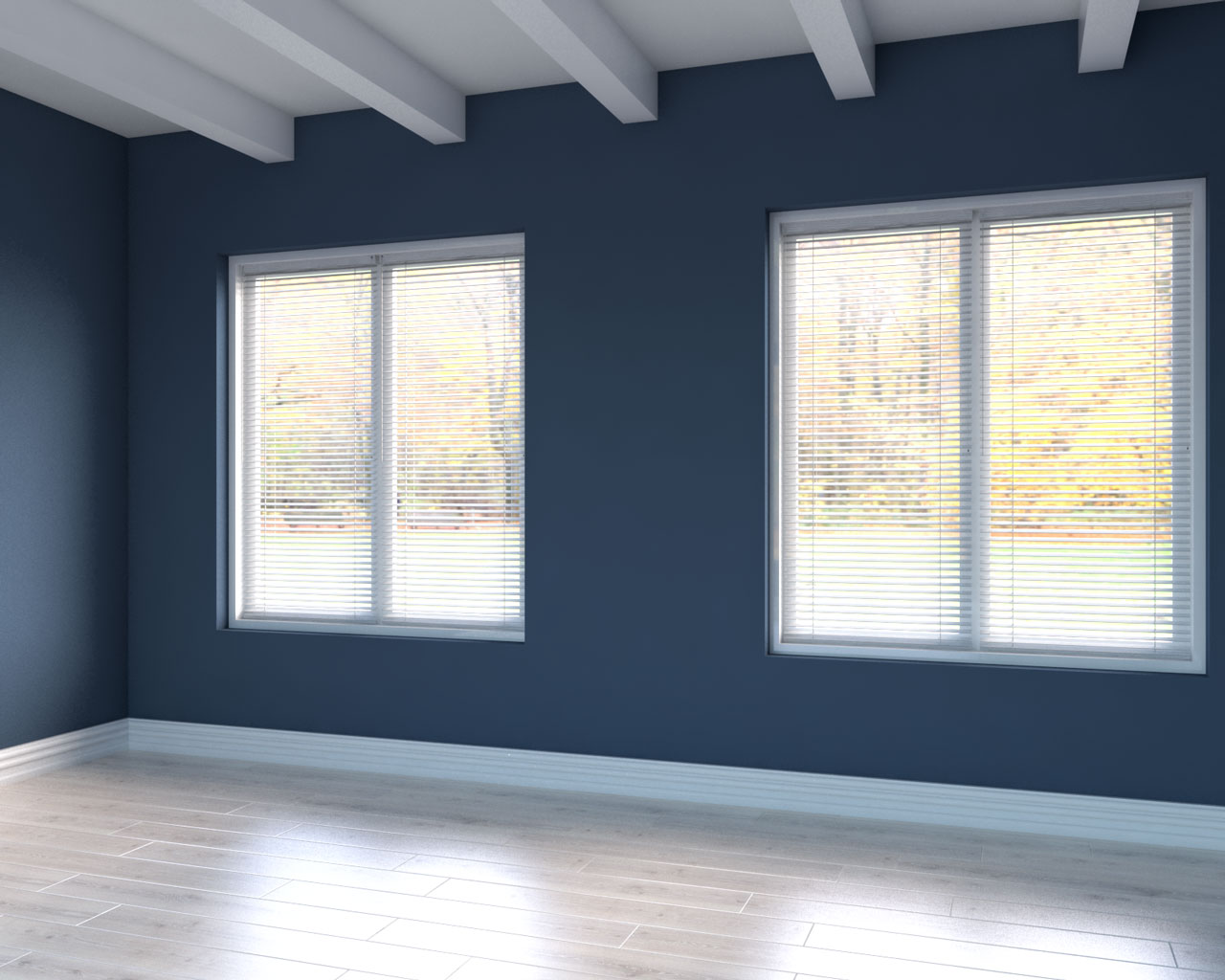 If you want to make your space feels a bit more warm, than you can go with natural cream wood flooring. This kind of flooring will help balance out the cool vibe of the blue walls and make your room feels a bit more homey.
Using cream wood flooring can also help make your room looks brighter, and that's why this cream wood floor can be a perfect choice especially when you are using any dark shade of blue for your walls.
---
4. Dark Brown Hardwood
The combinations of blue walls with dark brown hardwood floors is a perfect recipe to create a elegant and stylish room. But before you are choosing this ones, please make sure that you had a sufficient enough of lighting – both natural and artificial ones, to avoid your space looks too dark.
Another important thing is to make sure that you choose any dark brown hardwood with fine or glossy finish.
---
5. Natural Brown Hardwood Flooring
This kind flooring is one of the most common wood flooring as most wood come with this color naturally. If you already using this kind of flooring for your home, than you don't need to worry about thinking to change it as it would still looks fine alongside with the blue walls.
---
Tile Flooring Colors that go with Blue Walls
6. White Marble Tile
Using white flooring is great to create a depth contrast between the blue walls and the floor. This way, the blue wall will stand out. But instead of using a plain white tile, it's much better to use any white tile with some texture, grain or stain. And one of our best choice is white Carrara marble tile.
This marble is widely known for it's luxurious looks and can blend easily with almost any wall colors. Using this kind of flooring will also help make your space a bit more brighter – especially when you are using any dark blue shades for your wall paint color.
---
7. Gray Tile
Blue wall is perfect to bringing a soft and soothing vibe into any room, but if you think the wall alone isn't enough, than you can choose any flooring with neutral colors such as gray that is perfect to make your room feels even more cool.
Another advantages of using gray tile is that this flooring can be easily match with any furniture colors – even any bright or vibrant colors. So you can easily put any furniture that you want and it will still looks flawless with your gray flooring.
---
8. Cream Tile
If your blue walls seem too cool, than you can warm it a bit by using a cream or beige tile for your flooring. This cream tile flooring will help balancing your space while still keep the cozy feels inside the room.
---
9. Pearl Blue Marble Tile
We're not recommending using any blue tiles alongside with blue walls, as it will make your space feels awkward and monotonous. But if you want to still add some splash of blue elements for your floor, than you can try to use a pearl blue marble tile.
This marble tile had a slightly blue stain that make it feels connected with the walls. This small blue accent also make the tile looks luxurious and it's perfect choice for you who want to add a bit more elegance into your space.
---
10. Silver Travertine Tile
For you who want to create a room using modern or contemporary style, than this silver travertine tile can be a great options for you. This tile is known for it's glam and luxurious looks thanks to it's natural grain. This kind of tile is quite difficult to be paired with many different wall paint colors, but as you can see from the image above, this amazing tile can blend flawlessly with our blue walls.