Anything black will never get outdated, the same goes with black appliances. These kinds of kitchen appliances had been popular since decades ago and will remain popular in years to come.
With its bold and elegant finishes, the black appliances will easily stand out and becomes one interesting focal point to lift the entire kitchen area.
From the design perspective, black appliances are relatively versatile and can easily blend with almost any decor style. All you have to do is to choose the right finishes that fit those appliances to the decor style. For example, any matte finish black appliances will be a perfect fit for a minimalist or modern farmhouse kitchen, while glossy finish black appliances will go nicely with contemporary or classical decor styles.
Moreover, the black kitchen appliances can be a good alternative to any typical silver or metallic appliances that can look pretty boring.
That's said, the darkness of the black appliances can make it a bit tricky to combine them with other colors. Combine it with any vibrant colors and you will lose all of its elegance while pairing it together with other bold options can make the entire kitchen feel dark and gloomy.
In this article, our interior design team compiled some cabinet colors that will work best alongside black kitchen appliances. We hope that this list will open up your eyes and bring new ideas and inspirations to help you design the perfect kitchen for your home. Without further ado, let's get started.
Best Paint Colors for Kitchen with Black Appliances
Pure White
In terms of aesthetical performance, nothing beats pure white when it comes to black appliances. The full contrast between the black appliances and pure white cabinets creates a stunning, sleek, and elegant look that is perfect for any modern, contemporary style kitchen.
The pure white cabinets also create a light and bright look that will help makes your kitchen looks larger than it actually is.
Recommended White Paint for Kitchen Cabinets:
Superwhite by Sherwin Williams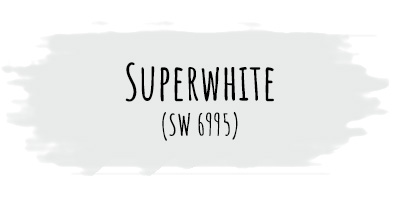 Pure White by Benjamin Moore
---
Gray
This option had very similar outcomes to the previous ones, but it comes with a bit of elegant twist that perfectly matches the vibes of your black kitchen appliances.
There are two different approaches that you can use to make the most of the gray cabinet and black appliances: first, you can make a cool-toned elegant kitchen by choosing any gray paint with a cool undertone, or secondly, go warmer by using warm-toned gray and incorporate some neutral elements such as cream marble countertops.
Recommended Gray Paint for Kitchen Cabinets:
Lazy Gray by Sherwin Williams
Sidewalk Gray by Benjamin Moore
---
Gray Green
Gray-green is a trending color that gained a lot of popularity in recent years. One of the main reasons for it is because it's combining the fresh toned green with simple and elegant light gray, resulting in a unique color that can easily be incorporated into different decor scenarios.
Since it looks much more neutral than any typical green, the gray-green cabinets surely don't have any problem when used alongside black appliances. Instead, they will refresh the looks of your kitchen beautifully, without overly brightening the entire space.
Recommended Gray-green Paint for Kitchen Cabinets:
Rainwashed by Sherwin Williams
Quiet Moments by Benjamin Moore
---
Blue Gray
Psychologically, blue can bring a lot of calming and relaxing senses to any space, and it's surely a must-have feeling when it comes to the kitchen to make you feel relaxed and peaceful when cooking or doing the dishes. However, combining blue cabinets with black appliances is not an easy task, as based on our experiences, most blue won't work well alongside black appliances.
To make it work, we highly recommend you go with any neutral blue, like this gorgeous blue-gray paint. This kind of blue had a lot of neutrality that makes it go well alongside black appliances, while still providing a tranquil vibe like any typical blue.
Recommended Blue-gray Paint for Kitchen Cabinets:
Aleutian by Sherwin Williams
Slate Blue by Benjamin Moore
---
Warm White
If you are using a lot of black appliances in your kitchen and they seem to overly dominate the entire area in darkness, it's a good idea to balance it out with some bright and warm options like this warm white.
The warm tone of warm white cabinets can help neutralize the dark and bold black appliances, and make the entire kitchen feel brighter and looks more appealing.
Recommended Warm White Paint for Kitchen Cabinets:
Alabaster by Sherwin Williams
White Dove by Benjamin Moore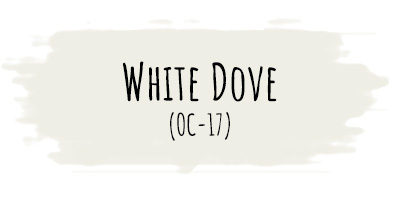 ---
Greige
Alternatively, you can go with greige. This color even spreads a lot more warm ambiance compared to any similar colors.
But the beauty of greige is that this beauty still had plenty of neutrality within it, and this is very essential to make this shade works with tricky elements like the black appliances.
Recommended Greige Paint for Kitchen Cabinets:
Agreeable Gray by Sherwin Williams
Portland Gray by Benjamin Moore
---
Light Wood
Most of the time, the wooden cabinets won't work well alongside black appliances. But things will be different if you can find a perfect light wood finish that had a touch of modern looks, as these kinds of wood can complement black appliances beautifully.
At the same time, the light wood cabinets will spread plenty of earthy, natural feels that make the black appliances look softer without taking away their elegance. Some wood that we highly recommend are Light Oak, Sonoma, Beech, or White Pine.
---
Light Green
A common problem for any kitchen with black appliances and neutral-finishes cabinets is that they may look boring, uninviting, and lacks an element of surprise. You can avoid this easily by painting the cabinets using any vibrant paint, but unfortunately, most of them will bring more harm than good.
A more reasonable option is to use light green paint. As you can see in the image above, the light green painted cabinets provide enough richness to make the kitchen feel alive, while its softness avoids it ruining the entire space as most vibrant choices do.
Recommended Light Green Paint for Kitchen Cabinets:
Mint Condition by Sherwin Williams
Sprint Mint by Benjamin Moore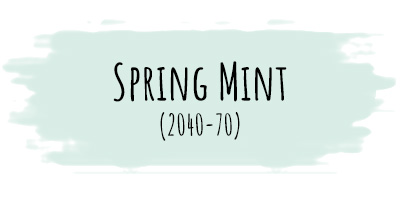 ---
Charcoal (Dark Gray)
Black cabinets against black appliances are surely not a rational option, but how about toning it down a bit by using charcoal or dark gray? It turns out that this little tweak works elegantly as the appliances and the cabinets go together in the same bold direction, but still offer a bit of contrast that makes them easily distinguishable.
However, avoid using this option for any small kitchens or kitchen that lacks natural lighting.
Recommended Charcoal Paint for Kitchen Cabinets:
Perle Noir by Sherwin Williams
Charcoal Slate by Benjamin Moore
---
Dark Blue
This is another great bold choice for you who want to truly makes your kitchen stand out in a bold and elegant manner.
The royal, velvety looks of the dark blue cabinets paired together beautifully with the black appliances and work even better if you are using them in any glam-themed interior style.
Recommended Dark Blue Paint for Kitchen Cabinets:
Indigo Batik by Sherwin Williams
Deep Royal by Benjamin Moore
---
More Kitchen Cabinet Ideas