The typical, mainstream neutral sofa such as white and beige sometimes can be dull. So what about the vibrant and colorful choices? Well, for some people and particular decor style, these kinds of furnishings may be too flashy and won't fit really well especially for any modern, minimalist, or contemporary interior style.
One of the best solutions to overcome those problems is by using any neutral choices that come in a bolder and dramatic look, such as charcoal or dark gray sofa.
Since those kinds of sofas are still neutral, they can be easier to fit into any interior style. Moreover, these kinds of sofas can bring a strong and dominant visual appearance, and can be a perfect choice to become the main focal point for the entire living space.
However, these elegant sofas or couches come with some consequences, and one of the most often is that they look too dark and can make the entire room feel gloomy.
But don't worry, this can easily be solved by adding some light accent around the sofa. And in this article, we will share with you some color ideas that can be used to light up any dark charcoal sofa.
Best Accent Color for Charcoal Sofa
White
For you who want to keep things simple, then just go with white. This obviously one of the best choices to light up any dark elements.
For the charcoal sofas or couches, you can throw some white decorative pillow in it, placed a white coffee table in front of it, or put any area rug that had a white accent below it.
The combination between white and charcoal almost brings a similar result with the gorgeous and elegant black and white. Thus, this option surely will fit best if you prefer to create modern, trendy, and stylish looks for your sofa.
---
Light Gray
For some people, white can be a nightmare since it can be challenging to keep it clean. Alternatively, you can go with light gray.
This option can bring an identical result with white, and additionally, it can add some elegant touch that complements the charcoal sofa perfectly.
---
Taupe
From all brown shades, taupe is one that had the most gray undertone, and that's what makes it looks great when used alongside any gray shades such as charcoal or dark gray.
Furthermore, taupe will still have the earthy vibe as any typical brown, which can be very important to warm up any dark sofas and make it looks more inviting.
---
Beige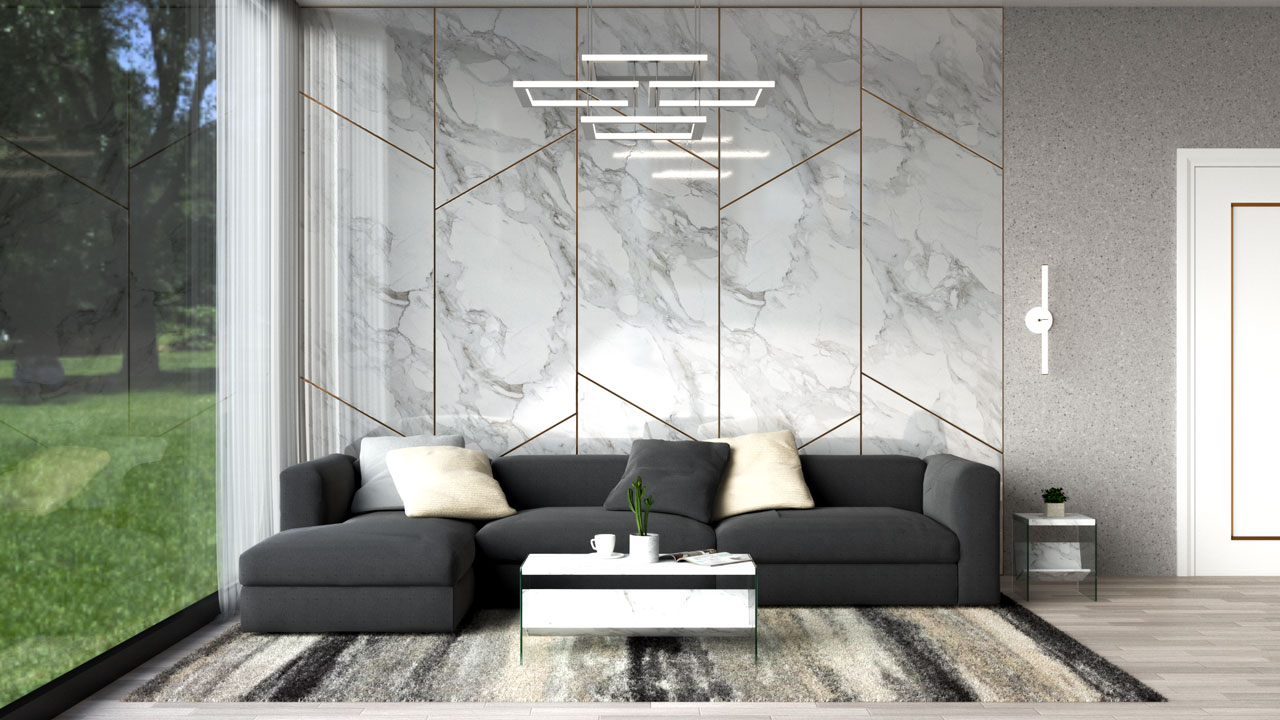 Beige is another great brown-ish shade that will work beautifully with dark gray. At first, it may look very similar to taupe, but actually, beige can spread more brightness and warmth to enrich the dark sofa, thank's for its yellow hue.
This color also had been known as a super-versatile choice, so it can blend easily fit in any color palette and any decor style.
---
Yellow
If you need an instant impact to cheer up the soulless charcoal sofa, then a vibrant choice like yellow may be the best option. This combination provides a beautiful contrast that blends the bold and elegance with a fun and cheerful vibe, resulting in unique, eye-catching looks that will amaze and attract every guest's attention.
However, since yellow is a very bright and vibrant color, we highly suggest you not overuse it, as it can overshadow the sofa.
For the best result, just one or two pieces of throw pillow can be more than enough. And if you need more, you can add some rug that had some yellow accent in it, but do not use any plain yellow rug.
---
Pale Blue
Almost any blue shade can still works really well with charcoal, but if you want to get the best outcome, then go with any pale blue such as dusty blue, navy, or grayish-blue.
This kind of blue had some gray undertone that makes them look flawless alongside any gray elements.
The benefit of using blue is not only to help bring some colorful accent to the dark gray sofa, but it can also create a calm and airy vibe to fresh up your living space, while still keep the elegance flow through the entire elements.
---
Mint
Mint is another great choice to refresh the looks of any charcoal sofa. This shade combines the cool, airy looks of blue with the natural green, resulting in a unique vibe that can make any charcoal sofa not only feel lighter but also looks aesthetically amazing.
We love to use some mint items around the dark gray sofa especially when to sofa feels too heavy or too dominant, as they can beautifully smoothen its looks.
---
Olive
If you need a fresh color scheme for your charcoal sofa that can instantly refresh the entire looks of the seating spaces, then olive green is surely the one that you should go for.
Even any small olive green accessories can bring an intense and rich natural feel to any room.
Its strong green vibe combined with a bit of yellow hue and gray undertone create unique combinations to produce a fresh, fun, and elegant vibe that will enhance the looks of any bold and dark-toned sofas.