Among the wide spectrum of wood varieties, light woods are one of the most popular ones when it comes to flooring. Their bright color and stain not only fit into literally any decor scheme, from traditional to modern ones but also can help brighten up the entire space.
Thus, it's very common to see any small spaces that use this light wood for their flooring.
Furthermore, some types of light wood such as maple, ash wood, bamboo, beech, birch, pine, or white oak floors are relatively cheaper than any dark wood floors, and that's what makes these woods great, affordable options.
However, although the light wood flooring is quite versatile, mixing and matching it with the wall can be a tricky job.
Pairing it with a similar neutral wall color sometimes will make the entire space looks boring while combining it alongside vibrant colors will diminish the wood floors' natural beauty.
In this post, our designer will share with you how to choose the perfect wall colors for a room with light wood floors.
These popular wall colors not only will look flawless alongside the light wood floors but further emphasize and makes the floors look much better.
15 Best Wall Paint Colors for Room with Light Wood Flooring
1 of 15
Warm White
Although plain, pure white obviously will blend easily with the light wood floors, it can be too bright and doesn't fit most decor styles. And even worse, can make the entire space looks boring.
That said, if you still want to have a sleek and crisp wall that looks flawless with your light wood floors, we highly recommend you go with any warm white paint. This kind of white paint will bring some richness and a bit of warmth that blend nicely with any warm-toned wood.
Warm White Paint Recommendations:
White Dove by Benjamin Moore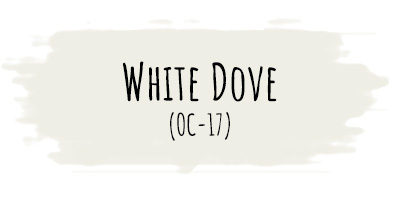 Alabaster by Sherwin Williams
---
2 of 15
Light Gray
For you who think that your wood floors spread too much warmth to the room's atmosphere and want to neutralize it, then you can go with any light gray paint.
These paints had a good amount of cool undertones that pair well together with light wood to create a perfectly balanced ambiance. Using light gray to paint the walls also can bring a hint of elegance to modernize the looks of your space.
Light Gray Paint Recommendations:
Lazy Gray by Sherwin Williams
Sidewalk Gray by Benjamin Moore
---
3 of 15
Warm Gray
Alternatively, you can go with any warm-toned gray. We love to use this combination for any beautiful interior style such as vintage, traditional, or bohemian.
The warm gray wall and light wood floors can also become a perfect base for dark, bold finishes furnishings.
Warm Gray Paint Recommendations:
Agreeable Gray by Sherwin Williams
Portland Gray by Benjamin Moore
---
4 of 15
Soft Sage
For you who want to go all-in with the natural looks, then any green shades can be your best bet. Literally, any shades of green will work nicely alongside light wood floors to bring the beauty of nature to your home.
However, if we should pick one, the soft sage is our favorite. Its soft and subtle looks match beautifully with the light wood flooring, while at the same time still providing enough green hue to create a fresh, relaxing vibe and cozy feels to your home.
Soft Sage Paint Recommendations:
Rainwashed by Sherwin Williams
Sage Wisdom by Benjamin Moore
---
5 of 15
Mint Green
Another color to go with light wood floors is mint green. This shade had a very similar tone to the previous one, but instead, it comes with a hint of blue hue to give more depth and richness that will make your wall looks interesting.
We love to use this paint color for any room that had plenty of neutral furnishings, as it can easily enliven the entire space.
Mint Green Paint Recommendations:
Mint Condition by Sherwin Williams
Spring Mint by Benjamin Moore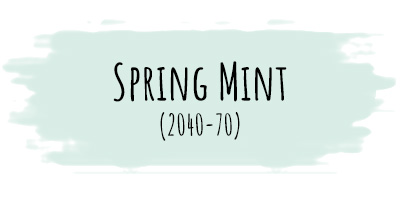 ---
6 of 15
Pale Blue
If you are looking for a cool wall color that can complement the light wooden floors beautifully, then pale blue is one interesting option that is worth a shot.
As a cool color, it's calm vibes balance out the warm wood tone, creating an eye-pleasing look. And like any typical light blue, the pale blue can easily make any living space feel calm and cozy.
Pale Blue Paint Recommendations:
Aleutian by Sherwin Williams
Slate Blue by Benjamin Moore
---
7 of 15
Light Khaki
Since most woods had some amount of brown tone, then it can be a good idea to pair it up with other brown shades. However, not all browns will look good when used as the wall paint for rooms with light wood floors, except for some of the light choices such as light khaki or light tan.
These neutral paint color don't bring too much brown that can potentially ruin and overly dominated your entire space, but still had an ideal amount to make them blend flawlessly with the light wood floors.
Light Khaki Paint Recommendations:
Amazing Gray by Sherwin Williams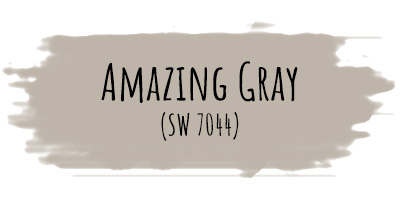 Coastal Fog by Benjamin Moore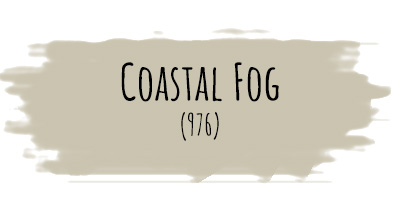 ---
8 of 15
Pale Yellow
This is another great warm color choice for you who are looking for a seamless connection between your light wood floors and the walls.
The pale yellow can easily be matched with most kinds of light wood, especially any wood that had some hint of yellow undertones in it.
Pale Yellow Paint Recommendations:
Daybreak by Sherwin Williams
Winter Sunshine by Benjamin Moore
---
9 of 15
Citrus Yellow
Or if you need a stronger yellow, you can try this citrus yellow. This paint color easily bring fresh look in a vibrant way, elevate the mood of your entire spaces.
And even tough it's striking appearances, this shade is relatively easy to blend with almost any elements, including our light hardwood or vinyl wood floors.
You can balance out this striking wall by adding some neutral shade to your interior color scheme, such as white, beige, or gray.
Citrus Yellow Paint Recommendations:
Citrus by Sherwin Williams
Citrus Burst by Benjamin Moore
---
10 of 15
Teal
Teal is a perfect complementary color that you can use to gives your home a modern twist, especially if your goals is to creating a contemporary style interior.
Using this shade to paint the wall can also making the wood floors looks gorgeous, without losing it's earthy, natural feels.
Teal Paint Recommendations:
Cloudburst by Sherwin Williams
Baltic Sea by Benjamin Moore
---
11 of 15
Charcoal
If you had a large, spacious open space and want to apply any modern, contemporary style to it, then you can try using charcoal. With plenty of elegance, the charcoal wall can easily modernize any room with light wood flooring.
While this dark paint is surely not for everyone, we highly recommend it if you need a strong and intense color to stand out and bring a totally new look to your home.
Charcoal Paint Recommendations:
Peppercorn by Sherwin Williams
Graphic Charcoal by Benjamin Moore
---
12 of 15
Earthy Brown
Brown is a classic companion for almost any kinds of wooden elements. But this time, we will go even further by choosing a neutral, versatile version of brown: earthy brown.
Using this paint color will boost the earthy looks of your interior, while also emphasize and making the wood flooring looks lighter and brighter. Complete this color palette with some white furnishings or accessories for an even better results.
Earthy Brown Paint Recommendations:
Foothills by Sherwin Williams
Brown Horse by Benjamin Moore
---
13 of 15
Dark Blue
This is another awesome bold choice that will look amazing when combined with light wood floors. The dark blue wall creates a strong opposite contrast against the floors, making both of them stand out gorgeously.
However, only choose this paint if you had a large space with plenty of natural lighting, and avoid using it inside any small rooms.
Dark Blue Paint Recommendations:
Indigo Batik by Sherwin Williams
Deep Royal by Benjamin Moore
---
14 of 15
Pinkish White
Let's move away from bold choices and go back to the lighter ones. This time, we are using an upgrade version of white that comes with a slight hints of pink.
This pinkish white color bring all of the benefits of plain white, with some additional twist: sweet, fun, and warm undertone. Thus, if you want to keep your home bright and crisp, while still had a bit of hues in it, then you should try this option.
Pinkish White Paint Recommendations:
Intimate White by Sherwin Williams
Pink Damask by Benjamin Moore
---
15 of 15
Forest Green
This is may not be the usual green shades, but when it comes to wood flooring, it is certainly one of the best option.
The forest green bring all of the beauty of the nature to your home, and together with wood flooring create a fresh and beautiful scenery that will helps you relax and enjoy your day.
This vibrant green shades can also be a great choice if you want to create an accent wall, as its strong hues will easily capture everyone's attention.
Forest Green Paint Recommendations:
Greenbelt by Sherwin Williams
Forest Green by Benjamin Moore
---
Browse More Awesome Wall Color Ideas